Scammers become creative when people may be vulnerable or scared due to a national or world crisis and they can be like sharks circling wounded prey. COVID-19 has brought out the land sharks looking to prey on unsuspecting consumers. In this video, Attorney Mark Martella shares how to recognize and protect yourself from seven COVID-related scams.
If you have questions about communications you have received, bankruptcy, or other financial legal matters, contact Mark at 941-206-3700 or mmartella@icardmerrill.com.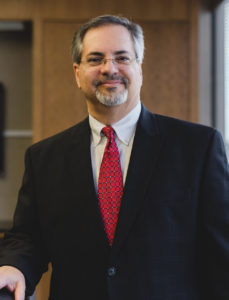 Mark Martella is an experienced authority in business law and business practices, real estate matters, bankruptcy, foreclosure, and estate planning.  In his 30 years as an attorney both in New Jersey and Florida, he has helped thousands of clients facing business and personal financial challenges.  He has written dozens of articles on these topics, and has published his first book: "Bankruptcy in Plain English:  The Ultimate Layman's Guide to Taking the Fear and Mystery out of the Bankruptcy Process." He has published special reports for consumers and small businesses.