Can Employers Administer COVID-19 Tests Before Permitting Employees to Return to the Workplace?

In the latest EEOC update, the answer to this question is yes. This is important because many employers were wondering whether testing might violate the Americans with Disabilities Act (ADA) which requires that any mandatory medical test of employees be "job related and consistent with business necessity."
Applying this standard to the current circumstances of the COVID-19 pandemic, the EEOC states that employers may take steps to determine if employees entering the workplace have COVID-19 because an individual with the virus will pose a direct threat to the health of others. Therefore, an employer may choose to administer COVID-19 testing to employees before they enter the workplace to determine if they have the virus.
However, employers should take the following steps which are consistent with the ADA standard:
Ensure that the tests are accurate and reliable.  For example, employers may review guidance from the U.S. Food and Drug Administration about what may or may not be considered safe and accurate testing, as well as guidance from CDC or other public health authorities, and check for updates.
Consider the incidence of false-positives or false-negatives associated with a particular test.
Note that accurate testing only reveals if the virus is currently present; a negative test does not mean the employee will not acquire the virus later.
Employers should still require – to the greatest extent possible – that employees observe infection control practices (such as social distancing, regular hand washing, and other measures) in the workplace to prevent transmission of COVID-19.
If you have any questions regarding your business's obligations during this challenging time, please reach out to Jessica Farrelly in the firm's Employment Law Group.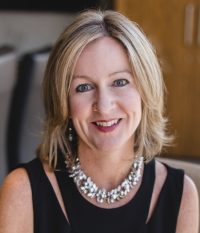 Jessica M. Farrelly
phone  //  941.366.8100
fax  //  941.366.6384
jfarrelly@icardmerrill.com
EEOC Issues New Technical Assistance Questions and Answers for Employers
New Paid Sick Leave and Expanded Family and Medical Leave Implementation
Families First Coronavirus Response Act – A summary of benefits and corresponding employer obligations
Pandemic & Anti-Discrimination Laws
Navigating the CARES Act – How It Affects Your Small Business
VIDEO:  Should I use my retirement account to pay the bills?
VIDEO:  I can't make my car or credit card payments! What should I do?
VIDEO:  Options for Tenants & Landlords in a COVID-19 World
VIDEO:  Government Stimulus Payments FAQ
VIDEO:  CARES Act – Mortgage & Foreclosure RelieF
VIDEO:  What happens if you can't make your Chapter 13 payment to the trustee?
VIDEO: What happens if you can't make your mortgage payment?
VIDEO: Pros and Cons of Small Business Bridge Loans
VIDEO: What can you do if your home buyer backs out?