APRIL 1, 2020 – The U.S. Department of Labor announced new action regarding how American workers and employers will benefit from the protections and relief offered by the Emergency Paid Sick Leave Act and Emergency Family and Medical Leave Expansion Act, both part of the Families First Coronavirus Response Act (FFCRA).
The Department is promulgating regulations to implement public health emergency leave under Title I of the Family and Medical Leave Act (FMLA) and emergency paid sick leave to assist working families facing public health emergencies arising out of the COVID-19 global pandemic. The leave provisions are created by a time-limited statutory authority established under the FFCRA and are set to expire on December 31, 2020. The temporary rule is effective from April 1, 2020 through December 31, 2020. > GO HERE for more details.
The Wage and Hour Division will post a recorded webinar on Friday, April 3, 2020 to provide interested parties a more in-depth description and help them learn more about the FFCRA.  > VIEW THE WEBINAR
MARCH 27, 2020 – The U.S. Equal Employment Opportunity Commission (EEOC) today posted a webinar addressing questions arising under any of the Federal Equal Employment Opportunity Laws and the COVID-19 pandemic.
The recorded webinar answers questions submitted by the public about how to respond to the COVID-19 pandemic in light of the federal employment nondiscrimination laws the EEOC enforces – including the American's with Disabilities Act, the Age Discrimination in Employment Act, Title VII, and GINA.  The webinar supplements the COVID-19 publications already available on the EEOC's website: "What You Should Know About the ADA, the Rehabilitation Act, and COVID-19" and "Pandemic Preparedness in the Workplace and the Americans with Disabilities Act".
EEOC Chair Janet Dhillon also issued a message about unlawful national origin and race discrimination against Asian Americans in the workplace during the pandemic. The agency will continue to monitor developments and provide assistance to the public as needed.
Are non-compete agreements always enforceable?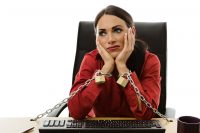 Non-compete agreements in Florida are governed by § 542.335, Fla. Stat. They are enforceable if the employer can establish a legitimate business interest and they are reasonable in geographic scope, time, and area of business. Some of the legitimate business interests an employer can protect include: trade secrets, confidential business information, substantial relationships with existing or prospective clients, and specialized training. When faced with enforcement of a non-compete, a former employee can challenge the existence of a legitimate business interest. For example, an employee can argue that the information the employer is seeking to protect isn't really confidential, or that the employee's relationships and goodwill with the clients predates his/her relationship with the employer. An employee can also challenge the breadth of the provision as overly broad. Generally, a period of 6 months or less is presumed valid, and over 2 years is presumed invalid.
Some additional viable defenses to enforcement may include: a prior breach by the employer, i.e., failure to pay compensation due, or improper conduct or wrongdoing by the employer that caused the employee to leave the job (the "unclean hands" defense). In short, if your business wants to implement or enforce a non-compete agreement, consult with employment law counsel regarding the various factors that could affect its enforceability. Similarly, if you are an employee leaving a job with an existing non-compete, it is wise to get advice from employment law counsel regarding the potential risks involved with moving to a new company in the same line of business.
WATCH VIDEO
What if my employer retaliates against me for filing a discrimination claim?
It is unla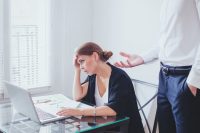 wful, under both the federal and state anti-discrimination laws, to retaliate against an employee for bringing forward a complaint of discrimination, whether that complaint is brought internally through the human resources department or whether that complaint has been brought formally through a administrative agency. Therefore, employers should not and cannot take adverse employment actions such as demoting an employee, transferring them to a less desirable position because of the filing of a complaint.
WATCH VIDEO
WATCH VIDEO
If I am pregnant, can I be fired for poor performance?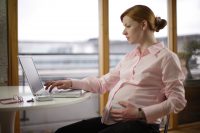 Being pregnant like any other protected characteristic under the state or federal anti-discrimination laws does not insulate an employee from being required to satisfactorily perform the essential functions of her job. There may be circumstances, however, where a pregnant employee can request a reasonable accommodation in order to perform her job. For example, a pregnant employee may need an accommodation from certain lifting requirements or may need an accommodation to her working schedule in order to attend doctor's appointments. An employer should have policies employees to allow an employee to make such accommodation request. Employers, when faced with such a request, should engage in what's called the interactive process in order to determine whether that accommodation can reasonably be made.
WATCH VIDEO
WATCH VIDEO
When does an employer have to pay overtime?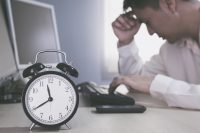 Under the Fair Labor Standards Act, an employer is required to pay overtime to non-exempt employees who work over 40 hours in a single seven-day workweek. The critical distinction is whether an employee is exempt or non-exempt. Under the FLSA, there are various categories of exemptions; the executive exemption, professional exemption, and administrative exemption are some examples. If an employee does not fall within the exemption, they are entitled to be paid at a rate of one and half times their regular rate of pay for every hour worked over 40 in a single workweek. It is critical that employers understand and properly classify their employees so they don´t run afoul of the FLSA and find themselves on the wrong end of a lawsuit or a DOL audit, where back wages, penalties and attorney's fees can be awarded.
WATCH VIDEO
WATCH VIDEO
What questions cannot be asked during an interview?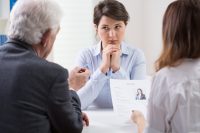 An employer should not ask questions of an applicant regarding any protected categories under the state or federal anti-discrimination statutes. For example an employer should not ask questions designed to elicit information regarding the applicant's sex, marital status, race, national origin, or religious beliefs. Instead, ideally the hiring managers or interviewers should have a good grasp of the primary job responsibilities for which the applicant is being considered. And all questions should focus on whether that applicant has the skill set and qualifications in order to fulfill that job.
WATCH VIDEO
WATCH VIDEO
What legal protections are afforded to at-will employees?
Florida is an at-will employment state which means that an employer can take an adverse employment action whether it'd be a failure to hire, transfer to a different position, change in pay or termination of employment based on any reason, no reason, with or without notice. However, an employer cannot based such an employment decision based on a prohibited category under the state and federal anti-discrimination statutes which means an employer cannot base its decision on an applicant or employee's age, national origin, religious beliefs, sexual orientation, pregnancy, disability, mental or physical, or any other protected category under those statutes.
WATCH VIDEO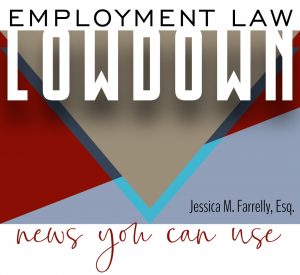 The EMPLOYMENT LAW LOWDOWN is a series of useful takeaways that you can use for meetings, training sessions, handbooks, bulletin boards, and more. We will offer checklists, training guides, mini posters, paycheck stuffers, and other shareables on trending workplace issues that will be useful for both employees and companies. Subscribe now: