Icard Merrill's Employment Law Group is committed to providing the most up-to-date information to employers regarding COVID-19. Employers should remember that guidance from public health authorities is likely to change as the pandemic evolves. Therefore, employers should continue to follow the most current information on maintaining workplace safety.
Here are some of the hot topics addressed by the Department of Labor (DOL) in their latest update, giving additional guidance regarding the requirements and protections under the Families First Coronavirus Response Act (FFCRA) and the Fair Labor Standards Act (FLSA).

Many of my employees are working from home. How do I know how many hours to pay them? Do I have to pay overtime when it was not authorized?
Work performed away from the primary worksite, including at the employee's home, is treated the same as work performed at the primary worksite for purposes of compensability. Therefore, employers must compensate employees for all hours of telework actually performed away from the primary worksite, including overtime work, in accordance with the FLSA, provided the employer knew or had reason to believe the work was performed. This is true even of hours of telework that the employer did not authorize. However, employers are not required to compensate employees for unreported hours of telework that they have no reason to believe have been performed, i.e., where employers neither knew nor should have known about the unreported hours. Employers can generally satisfy their obligations and avoid overtime claims by implementing time-reporting procedures, and requiring employees to report hours to supervisors/management, and seek advance approval for hours in excess of forty (40) in a single work week.

How do full-time teleworking employees need to be paid if the employer allows for flexibility throughout the day for personal/ family obligations? Should they be compensated for all time from when they begin work in the morning to when they finish work in the evening?
No. An employer that allows employees to telework with flexible hours during the COVID-19 emergency does not need to count as hours worked all the time between an employee's first and last principal activities in a workday. For example, an employer and employee can agree to staggered hours throughout the day, i.e., employee teleworks between the hours of 7–9 a.m., 11:30–3 p.m., and 7–9 p.m. on weekdays to allow for the employee to help teach children whose schools are closed, etc. The employer must compensate the employee for all hours actually worked (7.5 hours that day), but not all 14 hours between the employee's first principal activity at 7 a.m. and last at 9 p.m.

Can an employee be required to telework if management was informed that they interacted with a COVID-infected person over the weekend?
Yes. An employer may enact a policy that requires any employee who has interacted with a COVID-19-infected person to telework, take leave until the employee has personally tested negative for COVID-19, or comply with CDC quarantine guidance. However, an employer may not require an employee to telework, be tested for COVID-19, or satisfy any other requirement solely because the employee previously took leave under the FFCRA, for example, to care for his/her parent who is self-quarantining. Bottom Line: Employers cannot treat employees differently because they took leave under the FFCRA, but they can enact policies that apply equally to all employees who have been exposed to COVID-19.

Are your Family Medical Leave Act (FMLA) forms up to date?
On July 16, the DOL issued new FMLA forms for notification of eligibility for, certification of, and designation of leave under the FMLA. The improvements include: an electronic signature to reduce contact; identification of the 15 day deadline by which the employee must return certain certification forms; the inclusion of definitions of continuing treatment and qualifying family members; categorization of information based on the type of underlying continuing treatment for serious health conditions and qualifying exigencies. The revised notice of eligibility form (WH-381) also now identifies the hours of service worked towards the 1,250-hour minimum service requirement under the FMLA. Both the revised notice of eligibility form (WH-381) and the revised designation notice form (WH-382) also provide more information regarding the substitution of paid leave and how it runs concurrently with FMLA leave. While these new DOL-issued forms are not required to be used by employers, they are a good way to ensure better compliance with the FMLA. Now is an opportune time for employers to revisit their FMLA policies and procedures to ensure they are complying with their obligations and sufficiently protecting employee's rights under the FMLA.

DOL Investigates FFCRA Violations in Florida
Florida employers are among those across the nation that have been investigated by the DOL and ordered to pay back wages/emergency paid sick leave for violation the FFCRA. In July, a non-profit organization paid $1,040 to an employee whose doctor had directed him/her to remain at home due to corona-virus related concerns. A manufacturing company was also determined to have wrongly denied emergency paid sick leave to an employee who requested time off to care for their child. The employer also failed to post a notice of employees' rights, as required by the FFCRA. The employer was required to pay the employee $4,352.00 in back wages.
If you have questions about your company's obligations under the FFCRA, FMLA, or FLSA, please reach out to Attorney Jessica Farrelly in the firm's Employment Law Group.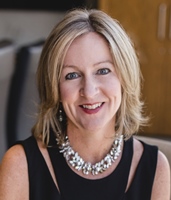 Jessica M. Farrelly
phone  //  941.366.8100
fax  //  941.366.6384
jfarrelly@icardmerrill.com