Icard Merrill's Employment Law Group is committed to providing the most up-to-date information to employers regarding COVID-19. Employers should remember that guidance from public health authorities is likely to change as the pandemic evolves. Therefore, employers should continue to follow the most current information on maintaining workplace safety.
How should an employer handle a request for accommodation from an employee based on a high risk family member?
The Equal Employment Opportunity Commission (EEOC) has stated that an employee is not entitled to an accommodation under the ADA in order to avoid exposing a family member who is at a higher risk of severe illness from COVID-19 due to an underlying medical condition. Although the ADA prohibits discrimination based on association with an individual with a disability, that protection is limited to disparate treatment or harassment. The ADA does not require that an employer accommodate an employee without a disability based on the disability-related needs of a family member or other person with whom she is associated. For example, an employee without a disability is not entitled under the ADA to telework as an accommodation in order to protect a family member with a disability from potential COVID-19 exposure. Of course, an employer is free to provide such flexibilities if it chooses to do so. An employer choosing to offer additional flexibilities beyond what the law requires should be careful not to engage in disparate treatment on a protected EEO basis.
What is the extent of testing an employer can require in order to return to the workplace?
The EEOC advises that employers cannot require antibody testing* before allowing employees to return to the workplace. An antibody test constitutes a medical examination under the Americans with Disabilities Act (ADA). In light of the current CDC's Interim Guidelines that anti-body test results "should not be used to make decisions about returning persons to the workplace," an antibody test does not meet the ADA's "job related and consistent with business necessity" standard for medical examinations or inquiries for current employees.
*NOTE: An antibody test is different from a test to determine if someone has an active case of COVID-29, i.e., a viral test. The EEOC has already said that COVID-19 viral tests are permissible under the ADA.
Masks in the Workplace: Are employers required to provide cloth face coverings?
The Department of Labor (DOL)/Occupational Safety and Health Administration (OSHA) has issued FAQs and Answers about the use of masks in the workplace. Significantly, cloth and makeshift face coverings are not considered personal protective equipment (PPE). As such, employers are not required to provide cloth face coverings to their workers under OSHA's PPE standards. However, under the General Duty Clause, Section 5(a)(1) of the Occupational Safety and Health Act, employers remain responsible for providing and maintaining a safe work environment free from recognized hazards that are causing or are likely to cause death or serious physical harm. Control measures may include a combination of engineering and administrative controls, safe work practices like social distancing, and PPE. OSHA recommends employers encourage employees to wear face coverings at work. Employers still need to ensure proper social distancing, as cloth face coverings are not a substitute for social distancing measures.
LINK HERE for related questions on face coverings:
What are the key differences between cloth face coverings, surgical masks, and respirators?
Should workers wear a cloth face covering while at work, in accordance with the Centers for Disease Control and Prevention recommendation for all people to do so when in public?
If workers wear cloth face coverings, do employers still need to ensure social distancing measures in the workplace?
School is out, but are employees still eligible for paid leave based on summer camp closures?
The school year has officially ended for students. However, employers may still have obligations to their employees who continue to have children home due to summer camp closures, etc. On June 26, 2020, the Wage and Hour Division of the DOL issued a Field Assistance Bulletin clarifying FFCRA leave based on the closure of summer camps, summer enrichment programs, or other summer programs. To qualify for up to two weeks of paid sick leave and up to twelve weeks of expanded family and medical leave, of which up to 10 weeks may be paid (collectively "FFCRA leave") the employee is still required to provide the employer with the following: (1) the name of the child; (2) the name of the specific summer camp or program that is closed; and (3) a statement that no other suitable person is available to care for the child. The second requirement may be satisfied if the child, for example, applied to or was enrolled in the summer camp or program before it closed, or if the child attended the camp or program in prior summers and was eligible to attend again.
The DOL acknowledged there is no "one-size-fits-all-rule" here, and that there may be other circumstances that show an employee's child's enrollment or planned enrollment in a camp or program. However, an employee generally could not take FFCRA leave to care for his or her child based on the closing of a day care center or summer program that the child has never attended, unless there were some indication that the child would have attended had the day care center/summer program not closed in response to COVID-19.
DOL Investigations Reveal FFCRA Violations Across the Country
It has not taken long for the DOL to find various employers in violation of the FFCRA. A sampling of companies forced to reinstate employees, pay back wages and paid sick time include a Georgia custom machine and fabrication company, a Maryland electrical contractor, a South Florida Construction Company, a Massachusetts healthcare company, a Texas delivery service contractor, and an Iowa McDonald's franchise. Violations ranged from wrongfully denying emergency paid leave to employees despite healthcare providers' recommendations that the employees self-quarantine while awaiting test results for the coronavirus; and denying paid sick leave to employees who needed to care for children when their schools were closed for coronavirus-related reasons.
If you have any questions regarding your business's obligations during this challenging time, please reach out to Attorney Jessica Farrelly in the firm's Employment Law Group.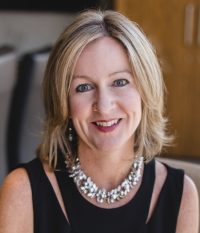 Jessica M. Farrelly
phone  //  941.366.8100
fax  //  941.366.6384
jfarrelly@icardmerrill.com