New Condominium Legislation in Florida:
How New Preventative Maintenance Requirements Will Affect Condominiums
June 2022
by Attorney Telese L. Zuberer and Tyler Brown
What prompted the government to enact this new legislation?
In light of the tragic Surfside Condominium building collapse in June 2021, Florida legislators have now passed a new law that modifies certain rights and duties of condo associations across the State of Florida. The new law, formerly known as Senate Bill 4D, was signed by Governor Ron DeSantis on May 26, 2022.
While the new law seeks to promote several different policies, the primary policy is focused on preventative maintenance, inspections, and maintaining reserve funds. The new law explains some topics well, while other topics will need to be vetted out in the coming weeks and months by the courts (which is normal when the legislature makes comprehensive alterations to statutes which span across multiple different chapters of the Florida Statutes).
Below are the most notable components of Florida Statutes Section 553.899, Section 718.103, 718.111, 718.112 and 718.116, 718.117, 718.501 and 718.503:
Part I. Milestone Inspections, Costs, and Scheduling
What physical structures will now need to be inspected?
If a building contains at least three habitable stories, a "milestone inspection" is now required to be conducted no later than 30 years after the building reaches 30 years of age (and another milestone inspection every 10 years after that). This "30 years of age" determination is measured from the date that the Certificate of Occupancy was issued.
For buildings that have yet to reach 30 years of age, the initial milestone inspection must be completed no later than December 31st of the same year in which the building reaches 30 years of age.
If a building received its Certificate of Occupancy on or before July 1, 1992, then the association must conduct its first milestone inspection before December 31, 2024.
If a building is situated within 3 miles of a coastline, then the association must have a milestone inspection performed no later than December 31 of the year in which the building reaches 25 years of age, which age is measured from the date the Certificate of Occupancy was issued. Following the initial milestone inspection, additional inspections must also follow every 10 years.
What exactly is a "milestone inspection" and who is responsible for the costs of the inspection?
As set forth in the new law, a "milestone inspection" is a very specific type of inspection that must be conducted by either a licensed architect or an engineer authorized to practice in Florida for purposes of attesting to the life safety and adequacy of the structural components of a building.
Milestone inspections will unfold in two phases. Regarding phase 1, the inspector will perform a visual examination of both habitable and non-habitable areas of the building. If no signs of "substantial structural deterioration" are present, then phase 2 is not required.
"Substantial structural deterioration" is described as substantial structural distress that negatively affects the building's general structural condition and integrity.
Phase 2 involves certain tests that are left to the discretion of the inspector. The inspector will then prepare and submit certain reports that will be delivered to both the association, and to the Building Official of the local government which has jurisdiction.
These reports must be maintained by the association for 15 years, and any unit owner (and any prospective purchaser) will have the right to inspect an association's copy or summary of the report.
Associations will be responsible for the scheduling and for all the costs arising from the milestone inspection.
Local government agencies must provide written notice of the inspection requirement to the associations 180 days before the inspection must be conducted via certified mail, but failure to send these notices do not excuse the association from arranging for the performance of the inspection.
Part II. Reserves
How does the new law affect the reserve funds of the association?
Associations will be required to conduct "structural integrity reserve studies" for purposes of ensuring that necessary future structural repairs of the common elements plus a visual inspection of the common areas are appropriately funded when it comes time to undertake necessary work.
Structural integrity reserve studies must be completed (at least) every 10 years after the condominium's creation with the initial study being completed by December 31, 2024, by an engineer licensed under Chapter 471 of the Florida Statutes, or an architect licensed under Chapter 481 of the Florida Statutes.
For each building on a condominium property that is three stories or higher in height, a structural reserve study must be completed for the following components:

Roof
Load-bearing walls/other primary structural members
Floor
Foundation
Fireproofing and fire protection systems
Plumbing
Electrical systems
Waterproofing and exterior painting
Windows
Any other items requiring replacement/repair costs that exceed $10,000 and the failure to replace/maintain the item.

Upon completion by the architect or engineer, structural reserve studies are to be sent to each unit owner by U.S. Mail or person delivery and maintained in the Association's Official Records for at least 15 years.
The study must, at a minimum: (1) identify the common areas being visually inspected; (2) state the estimated remaining useful life/replacement cost or deferred maintenance expense of the common areas being visually inspected; and (3) provide a recommended annual reserve amount that achieves the estimated replacement cost of the common areas being inspected.
A developer must perform at least one study (per 3-story building) before turning control of the association over to the unit owners.
As of December 31, 2024, an association may no longer vote to waive or underfund the reserves for items required to be included in a structural integrity reserve study. Accordingly, unit owners will not be authorized to "opt-out" of this obligatory funding of reserves for these structural integrity-type future expenditures so that associations must have enough money in reserves to fund all repairs necessary to maintain the structural integrity of all buildings 3 stories or higher.
If an association fails to complete a structural integrity reserve study, such failure is a breach of an officer's and director's fiduciary relationship to the unit owners.
On or before January 1, 2023, all condominium associations existing on or before July 1, 2022, regardless of building size, must provide certain relevant information to the Division of Florida Condominiums, Timeshares and Mobile Homes concerning the number of 3-story buildings, number of total units, addresses and county in which the buildings are located.
Conclusion
These changes will affect the metaphorical landscape of preventative maintenance in the condominium association context.
According to the most recent statistic from the Department of Housing and Urban Development, Florida contains approximately 1.5 million condominium units; of those, 912,000 are older than 30 years, so it is safe to say that this amendment is a drastic alteration to the status quo.
Despite some of the provisions not taking effect until 2025, associations and their members should proactively begin discussing (with their attorneys) how to strategically manage these new statutory obligations. For example, it could be worth discussing the prospect of raising the annual budget to make room for the inevitable expenses that will derive from these new "milestone inspections."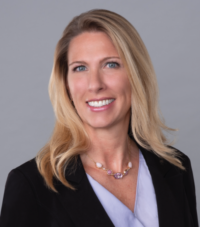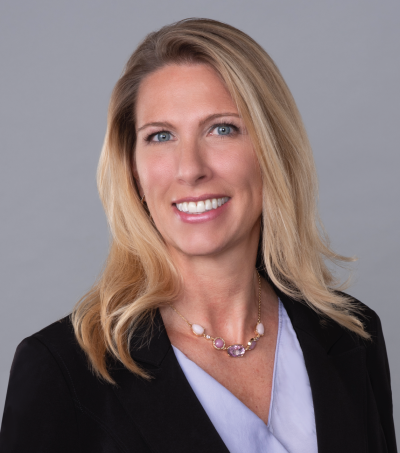 Telese L. Zuberer is a shareholder and president of Icard Merrill. Her practice in the field of condominium and homeowner association law focuses on all issues surrounding the general business of the association corporations, as well as residential development and construction. She regularly serves as a guest speaker on topics related to community association law and teaches continuing education courses for association managers.
To review the full text of Senate Bill 4D, please view the following link: