Money Matters is a monthly newsletter composed by Attorney Mark Martella and select contributors giving consumers practical information for their personal and business affairs, interesting lifestyle articles, and highlights of community organizations and events. Use the form below to contact Mark with feedback or questions on legal matters involving mortgages and foreclosure, personal credit and finance, bankruptcy, estate planning, and other business concerns.
COVID-19 is a wake-up call regarding why everyone needs to have the right documents in place in case of an unanticipated medical emergency. In this video, Attorney Mark Martella explains the BIG SIX estate planning documents you must have to ensure you and your family are protected.

"Fab Finds" Re-Opens While Need is Up!
For over 30 years now, the Charlotte County Homeless Coalition has been there to help our neighbors in need in good times and bad. Unfortunately, right now we are entering a phase that is going to be challenging for many, including an even larger demographic than its normal clientele, as COVID-19 and the subsequent shutdown has a broad reach. As the moratorium on evictions and foreclosures is lifted and as benefits run out, the Coalition is bracing itself for an explosion of demand for its services.
The good news is that so far, the Coalition has been able to keep up with demand and continue to provide services. However, as the anticipated demand increases, it will need the communities' help more than ever.
Here are two ways you can help. First, an easy and fun way, is to shop or donate at its retail shop, Fabulous Finds located in the Charlotte Harbor Publix Plaza off of Route 41in Port Charlotte. It has great deals on clothes, furniture and housewares and is open Tuesday through Saturday 10 am to 4 pm. Donations can be dropped off in the rear of the building.
Second, you can participate in the Key Holder Program. With your donation of only $10 a month (or higher if you like), three daily meals can be provided for a homeless child, adult, or Veteran. The need to help our neighbors will only increase in time and the Coalition is the front-line provider of shelter and feeding the vulnerable in our community. The goal is to get commitments for $1,000 worth of new monthly donors this month. GO HERE TO DONATE ONLINE or contact Darcy Woods at 941-627-4313, Ext.134 for more information.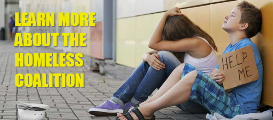 Some of you won't be able to make all of your payments at the first of the month. For others, it may happen the next month or beyond. So what should you do? Here are some important tips for dealing with your creditors.

THE PIANIST: A Timely Reminder
by Mark Martella
Having had to spend more time at home social distancing the last few months, I have watched more movies than I ever have before. I was on a music themed run of movies and watched "Bohemian Rhapsody" portraying the history of Queen, and "Rocket Man" which covered Elton John's story. Then, in scrolling through my movie choices, I came across "The Pianist."  There was no trailer and the description only said it won the Best Picture award and listed the actors. I decided to give it a try having no idea of what it was about.
Well, it could have not been more different than the prior two movies I watched. "The Pianist" is the story of the famous Polish classical pianist, Wladyslaw Szpilman, and his struggle to survive the Nazi invasion of Poland during WWII. The movie sucks you in right from the beginning as in the very first scene Szpilman is playing the piano for a radio station and the broadcast is interrupted by the bombing of Warsaw. The next scene you see him at his family's apartment talking about the takeover by the Germans and the start of the restrictions on Polish Jews.
The movie depicts the slow increase in restrictions on the rights of Jews in Warsaw from curfews, to wearing armbands, to transfers to walled ghettos, to work camps and then death camps. It shows the struggles of Szpilman to survive which was a combination of will, fortitude and plain luck! One of the surprising revelations to me was that there were social classes even among those forced into relocation. The movie portrays the evil man is capable of, as well as, the kindness and courage that coexists in others.
This is a movie that has stayed on my mind weeks after seeing it, especially with what we are all dealing with during this COVID-19 crisis and the recent events in Minnesota with the police killing video of George Floyd and subsequent demonstrations. The movie is a reminder that history repeats itself, although it may be in different forms. It showed the worst forms of racism and government suppression of fundamental civil rights. In the end, I believe "The Pianist" can serve as a story of hope for us today in that, while we have a long and hard struggle ahead, we will get past this hopefully with a better appreciation for our family and friends while also showing greater empathy for the struggles of our fellow man.

LRD  a/k/a: "Little Rat Dog"
Well, as many of us have been working from home, the upside for our pets is that they are not home alone all day and have been getting a lot more attention. No exception to this is my bankruptcy paralegal, Tara Cummings,' dog named "Little Rat Dog" (yes that is her name!)  As usual, when I want to spotlight a team member, they hem and haw and suggest their dog. In this case, I could not refuse.
LRD, as she is affectionately known, has an interesting back story and it relates to how she got her name. Tara was told she is part terrier and part chihuahua. LRD actually lived across the street from Tara and would be left out on a screened porch all day while its owners were at work. At some point, when Tara would be sitting in front of her house letting her other dog run around, LRD would find a way to escape and run over to Tara. Tara would play with her and then bring her back. LRD was all scruffy, unkempt, and ungroomed and Tara didn't know her name and thought she looked like a dirty ol'rat. So, she just referred to her as that "little rat dog from across the street."
After about two weeks of LRD visiting Tara and Tara then having to bring her back to her home, the owners eventually asked her if she wanted the dog. Hesitant at first (for about two and a half seconds), since Tara knew the dog wasn't being properly cared for, she said yes and now had a second dog enter her life.
LRD has a sister, Tiny (short for Valentine) who is a 15-year-old min-pin that Tara inherited from a client who passed away. Tara has a big heart when it comes to animals (she also has six cats) but wanted me to emphasis that she does not want any more! LRG has become completely spoiled by Tara as seen in the picture and has the run of the house. She is also a good guard dog that will take on all rabbits, squirrels, turtles, joggers, and bike riders with her ferocious bark!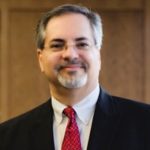 Mark Martella is an experienced authority in business law and business practices, real estate matters, bankruptcy, foreclosure, and estate planning.  In his 30 years as an attorney both in New Jersey and Florida, he has helped thousands of clients facing business and personal financial challenges.  He has written dozens of articles on these topics, and has published his first book: "Bankruptcy in Plain English:  The Ultimate Layman's Guide to Taking the Fear and Mystery out of the Bankruptcy Process." He has published special reports for consumers and small businesses
Mark Martella
phone  //  941.206.3700
fax  //  941.206.3701
mmartella@icardmerrill.com
> MARK'S BIO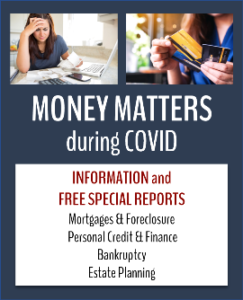 Have a question about your financial situation?
Need a free consultation for estate planning?
Want to share your favorite movie for the next review?
Contact Mark!