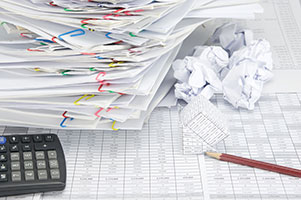 Creditor Rights
If someone owes you money and you received notice as a creditor that they have filed bankruptcy, it is extremely important that you do not ignore the notice and act quickly to preserve your rights as a creditor.  The Bankruptcy Code contains very strict deadlines and if you fail to timely file your Proof of Claim or objection to confirmation or discharge, you will be forever barred from pursing your claim.  Therefore, it is extremely important to seek legal counsel before your rights expire.
If you are a creditor, we can assist with:
Filing a Proof of Claim
Obtaining relief from the automatic stay to continue an action to collect on a secured debt
Represent you at the debtor's 341 Meeting of Creditors
File an adversary proceeding to object to the discharge
File an objection to confirmation of a Chapter 11 or 13 Plan
Monitor the case and protect your interests
If you need assistance in collecting a debt from a person or company who has filed for bankruptcy, we are happy to meet with you to discuss you rights and options and determine the viability of your claim in the bankruptcy court.