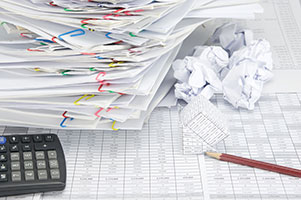 Filing for Bankruptcy
The bankruptcy laws were designed by Congress to assist individuals and businesses to recover from difficult financial circumstances without facing financial ruin for the rest of their lives.  Tens of thousands of people each year who find themselves in unexpected financial situations turn to the bankruptcy courts for protection from creditors and a fresh start.
Meet with us for a complimentary and confidential consultation if you find yourself:
Being harassed by creditors
Facing foreclosure and wanting to keep your home
Worried about your car or boat being repossessed
Feeling overwhelmed by medical bills due to an illness with no health insurance coverage
If your two income family has been reduced to one income due to a job loss, divorce or death of your spouse and you can no longer make ends meet
Learn how bankruptcy may be a great option for you to relieve you from the stress of the debt you are under and get a fresh start on the rest of your life.  Individuals facing these challenges and others are some of the people we help on a daily basis.
Whether you are an individual or business facing difficult financial circumstances, please call us for a free consultation regarding your rights and opportunities under a Chapter 7 and Chapter 13 Bankruptcy filing.  Even if you have been served with a foreclosure complaint and are facing a foreclosure sale, there are multiple tools we can use in a Chapter 13 that may allow you to keep your home.
Debt Negotiations
Sometimes, bankruptcy is not a good option for people with debt issues but they still need assistance in dealing with their creditors.  In these cases, we can still assist you be working with your creditors to either work out a reasonable repayment plan or a reduced settlement in exchange for a lump sum payment.  We also offer representation of you in court if are sued by a credit card company or other creditor to make sure your rights are protected and to negotiate a settlement. [BEWARE: Debt Settlement Companies do not offer this service]. Additionally, if you are tired of receiving harassing phone calls, if you elect to retain our firm, we will take all of those calls for you.
If you would like to explore your non-bankruptcy options, we offer a complimentary and confidential initial consultation.
Please note that this firm is a debt relief agency. We help people file for bankruptcy under the bankruptcy code.
Consistent with Icard Merrill's commitment to comprehensive representation, our bankruptcy law attorneys work closely with other specialty practices within the firm to provide our clients the full benefit of tax, business, land use, real estate, and other legal advice consequential to the formation of new business entities.
If you are forming a new business entity and need experienced legal counsel, contact us to speak with the business and corporate attorneys at Icard Merrill.
Attorneys