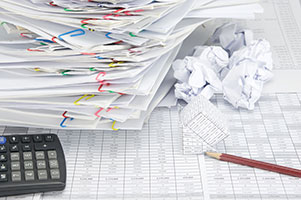 Bankruptcy and Creditors' Rights & Receivership
Icard Merrill's business and commercial litigation attorneys provide skilled representation in bankruptcy and creditors' rights and receivership matters, including trials and appeals of:
Assignments (for the benefit of creditors and secured lenders)
Creditor Committees
Debt Restructuring and Workouts
Trustee Representation
Our business and litigation bankruptcy clients include secured and unsecured creditors with complex insolvency issues and range from national companies and lending institutions to local businesses. We also provide assistance to clients involved in preference and fraudulent transfer litigation as well as bankruptcy discharge objection proceedings.
At Icard Merrill, our collaborative approach combines the skill of our business and commercial litigators with the knowledge of other practice areas in the firm, fostering a comprehensive strategy designed to satisfy the full range of our clients' bankruptcy and related legal concerns.
For assistance with matters related to bankruptcy and creditors' rights and receivership, contact us to speak with the experienced litigators at Icard Merrill.