APRIL 17, 2020 – The Equal Employment Opportunity Commission (EEOC) issued an updated COVID-19 Guidance in the form of common workplace questions arising under the Federal Equal Employment Opportunity Laws related to the COVID-19 pandemic. The topics covered include:
Disability-Related Inquiries and Medical Exams
Confidentiality of Medical information
Hiring and Onboarding
Reasonable Accommodation
Pandemic-Related Harassment Due to National Origin, Race, or Other Protected Characteristics
Furloughs and Layoffs
Return to Work
APRIL 1, 2020 – The U.S. Department of Labor announced new action regarding how American workers and employers will benefit from the protections and relief offered by the Emergency Paid Sick Leave Act and Emergency Family and Medical Leave Expansion Act, both part of the Families First Coronavirus Response Act (FFCRA).
The Department is promulgating regulations to implement public health emergency leave under Title I of the Family and Medical Leave Act (FMLA) and emergency paid sick leave to assist working families facing public health emergencies arising out of the COVID-19 global pandemic. The leave provisions are created by a time-limited statutory authority established under the FFCRA and are set to expire on December 31, 2020. The temporary rule is effective from April 1, 2020 through December 31, 2020. > GO HERE for more details.
The Wage and Hour Division will post a recorded webinar on Friday, April 3, 2020 to provide interested parties a more in-depth description and help them learn more about the FFCRA.  > VIEW THE WEBINAR
MARCH 27, 2020 – The U.S. Equal Employment Opportunity Commission (EEOC) today posted a webinar addressing questions arising under any of the Federal Equal Employment Opportunity Laws and the COVID-19 pandemic.
The recorded webinar answers questions submitted by the public about how to respond to the COVID-19 pandemic in light of the federal employment nondiscrimination laws the EEOC enforces – including the American's with Disabilities Act, the Age Discrimination in Employment Act, Title VII, and GINA.  The webinar supplements the COVID-19 publications already available on the EEOC's website: "What You Should Know About the ADA, the Rehabilitation Act, and COVID-19" and "Pandemic Preparedness in the Workplace and the Americans with Disabilities Act".
EEOC Chair Janet Dhillon also issued a message about unlawful national origin and race discrimination against Asian Americans in the workplace during the pandemic. The agency will continue to monitor developments and provide assistance to the public as needed.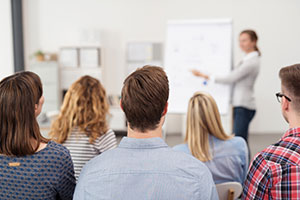 At Icard Merrill, our employment law attorneys are skilled in representing both individuals and businesses in a wide range of labor and employment matters before federal, state, and local courts and administrative agencies. With established experience in management and human resources, our talented attorneys offer clients a vital edge in successfully navigating the strictly regulated field of employment law.
Icard Merrill's employment law attorneys are available to represent the interests of labor and employment clients with the prosecution and defense of a variety of pre-litigation agency claims, including:
Equal Employment Opportunity Commission (EEOC) Complaints
Florida Commission on Human Relations (FCHR) Complaints
Complaints Before Local Equal Employment and Administrative Agencies
Timely and comprehensive filing of initial claims and responses in these pre-suit arenas is critical in establishing a strong foundation for the parties in probable litigation proceedings. Piloting these challenging employment roadways without the assistance of competent legal counsel can be expensive – and potentially disastrous – in the long run.
Along with their accomplished litigation skills, Icard Merrill's employment law attorneys are also highly experienced in alternative dispute resolution procedures, including mediation and arbitration, making all reasonable efforts to reach a favorable settlement on behalf of our employment law clients. However, when settlement efforts fail, rest assured that our employment law litigators are committed to providing strategic and aggressive litigation, proceeding to trial to achieve the best possible outcome for our clients.
Loyal to our firm's commitment to comprehensive representation, Icard Merrill's employment law department regularly consults with other departments in the firm to address corporate, tax, and other issues integrally related to labor and employment matters, providing the benefit of extensive and diverse experience and resources to these clients.
Attorneys