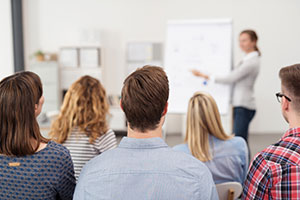 Best Practices Compliance and Employment Policies
At Icard Merrill, our employment law attorneys' experience reaches beyond the pursuit and defense of employment-based claims. Our employment law practice group also advises businesses on "best practices" compliance, ensuring that employment policies and practices meet the highest legal and moral standards while still satisfying company objectives. This representation includes drafting and review of critical personnel documents, such as employment and personnel policy handbooks and manuals, as well as compliance counseling on all applicable federal, state, and local labor and employment regulations, including the American with Disabilities Act as Amended (ADAA) and the Family and Medical Leave Act (FMLA).
Our practiced and capable employment law attorneys are also available to provide counseling to businesses regarding the full spectrum of management procedures and decisions, including wage and hour, overtime, employee classification, affirmative action, hiring, terminations, layoffs and workforce reductions, disciplinary measures, reorganizations, and a variety of other personnel matters.
Icard Merrill's employment law group's comprehensive representation of employers does not stop there. We also offer counseling and training for management and human resources employees regarding discrimination and sexual harassment prevention. Our forward-thinking employment law attorneys counsel businesses on the implementation of practical and preemptive strategies to limit the occurrence of and exposure to claims regarding discrimination, retaliation, and harassment, and other labor and employment concerns.
Attorneys
Employment
ADA Accessibility
Administrative Proceedings before the EEOC & FCHR
Counseling
Handbooks and Policy Manuals
Investigations
Leave and Accommodation Issues
Litigation
Misclassification Issues
Non-Compete, Non-Solicitation & Non-Disclosure Agreements
Reductions in Force
Separation and Severance Agreements
Training