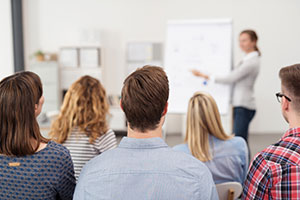 Employment Discrimination
Icard Merrill's employment law group prosecutes claims on behalf of employees who are the victims of workplace discrimination under one of more of the following federal and state regulations: Title VII of the Civil Rights Act of 1964 (Title VII), the Florida Civil Rights Act (FCRA), the Americans with Disabilities Act as Amended (ADAA), and the Age Discrimination in Employment Act (ADEA). Discrimination occurs when employees are treated differently on the basis of race, religion, national origin, gender, age, disability, or other protected categories.
Our accomplished employment law attorneys also defend employers against unwarranted charges of discrimination. Along with providing skilled litigation services, Icard Merrill's representation extends to assisting our management clients with the review and creation of policies against discrimination and counseling administration and human resources personnel on proper management and supervisory compliance training. Our employment law practice group is also available to guide employers in the internal investigation of discrimination claims.
With all types of discrimination, it is unlawful for employers to retaliate or engage in adverse employment actions against employees advocating discrimination claims or opposing an employment practice which violates federal and state anti-discrimination regulations. The comprehensive knowledge of Icard Merrill's employment law team and their understanding of the intricacies and interaction of discrimination and retaliation laws translates into effective representation for parties on both sides of these controversies. Our employment law attorneys have the experience to provide aggressive and effective litigation as well as effectuate practical and cost-effective resolutions to discrimination disputes.
Race, Religion, Gender, and National Origin Discrimination
Title VII of the Civil Rights Act of 1964(Title VII), along with other federal and state regulations, protects employees against discrimination on the basis of race, religion, gender (sex), and national origin. At Icard Merrill, our employment law attorneys recognize that, when an employer treats employees in one or more of these classifications differently than others in the workplace with regard to hiring, termination, promotions, compensation, and other personnel decisions, workplace discrimination may be the reason. Our discerning employment law attorneys provide an effectual legal and factual assessment to determine the likelihood that discrimination has occurred. We provide quality representation to discrimination victims, vigorously advocating their claims before government agencies and judicial tribunals.
Icard Merrill's employment law attorneys likewise aggressively defend employers against race, religion, gender, and national origin discrimination charges. We also offer employers consultation and counseling services on employment practices and discrimination prevention policies and procedures.
Age and Disability Discrimination
The Age Discrimination in Employment Act of 1967 (ADEA) and other federal and state laws protect individuals 40 years and older from employment discrimination based on age and disallow discrimination of these protected individuals with regard to most terms or conditions of employment, including hiring and firing, promotions, compensation, benefits, and others.
Additionally, the American with Disabilities Act as Amended (ADAA) and state laws forbid discrimination against persons who have, or are believed to have, a disability. This regulation prohibits most employers from discriminating against "qualified individuals" with disabilities on employment matters, ranging from hiring and termination, compensation, promotions, and others terms, conditions, and privileges of employment. Covered employers must also provide reasonable accommodation for employees with disabilities, as long as the accommodation does not impose an "undue hardship" on the employer's business operation.
At Icard Merrill, we provide skilled and aggressive representation to victims of age and disability discrimination as well as employers accused of these violations. Our representation similarly extends to both the pursuit and defense of workplace accommodation complaints. To this end, Icard Merrill's employment law team provides guidance to employers regarding the implementation of discrimination prevention measures as well as workplace accommodation compliance.
If you are a victim of employment discrimination, or if you need skilled defense against an unjust charge of this nature, contact us to speak with an Icard Merrill employment law attorney.
Attorneys
Employment
ADA Accessibility
Administrative Proceedings before the EEOC & FCHR
Counseling
Handbooks and Policy Manuals
Investigations
Leave and Accommodation Issues
Litigation
Misclassification Issues
Non-Compete, Non-Solicitation & Non-Disclosure Agreements
Reductions in Force
Separation and Severance Agreements
Training