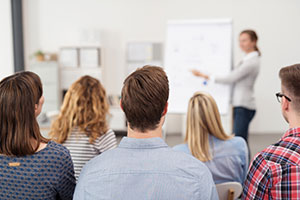 Employment, Non-Compete, and Severance Agreements
Icard Merrill's employment law attorneys provide quality representation to businesses, company executives, managers, and employees in the negotiation, review, and preparation of a wide range of employment related agreements and documentation, including severance, non-compete, non-competition, confidentiality, and employment agreements.
Employment Agreements
Our employment law team understands that, in the modern workplace, employers frequently require new staff members to execute a contract as a condition of employment. These agreements contain a diverse scope of key conditions of employment and termination and, oftentimes, include non-compete and trade secret confidentiality clauses, resulting in significant legal and practical consequences for both management and employees.
Icard Merrill's employment law attorneys' experience in the labor and employment field, thorough knowledge of employment laws, and keen negotiation skills translate into effective representation for employers as well as employees. Our employment law team consults with employers, management, executives, and businesses on the drafting of these agreements to ensure compliance with best practices employment policies and conformity with governing labor laws, negotiations, and related legal services.
This comprehensive representation extends to reviewing, analyzing, interpreting, and negotiating these agreements on behalf of the employees asked to execute them. Icard Merrill also assists employees in the successful navigation of this complex and somewhat intimidating employment agreement and bargaining process.
Icard Merrill's assistance does not stop there. When disputes arise from these agreements, our versatile and experienced employment law team is prepared to provide quality litigation services to both employers and employees, remaining committed to aggressively protecting our clients' interests through trial and possible appellate proceedings.
Non-Compete Agreements
At Icard Merrill we recognize that, in today's highly competitive business world, protecting a company's assets –including key employees– is an essential component of any business plan. This often translates into the execution of non-compete agreements, non-compete clauses in employment and severance agreements, trade secret confidentiality agreements, and other contracts which restrict employees from competing with a business after termination, protect trade secrets, defend goodwill, and/or preserve relationships with customers and clients.
Our firm's employment law practice group, thoroughly familiar with the laws governing non-compete agreements as well as their practical application, utilizes this knowledge to provide effective legal counseling and representation to both management and employees in the drafting and enforcement of the full spectrum of these agreements.
Icard Merrill's employment law attorneys review proposed non-compete agreements on behalf of employees, advising them on their associated legal and contractual obligations, and guiding them through the negotiation and bargaining process. Our versatile employment law attorneys also provide equally skilled representation to management, from drafting and review of non-compete contracts and negotiations to counseling on best practices compliance.
Enforceability of non-compete agreements is dependent upon many factors, including the scope and extent of the time and geographic non-compete restrictions as well as the reasonableness and applicability of the contract terms. Icard Merrill's employment law department understands these fine legal nuances and has extensive experience litigating non-compete agreement disputes, including enforcement actions and breach of contract claims on behalf of both businesses and employees. Our employment law litigators have the legal experience – as well as the business acumen and tactical skill – to effectively handle these cases from inception through conclusion, including injunction hearings and appellate proceedings.
Severance Agreements
Given today's increased number of layoffs, workforce reductions, and mergers and acquisitions, countless executives, managers, and other employees are being forced from their employment, resulting in an elevated increase in severance agreements. At Icard Merrill, our employment law practice group understands that the laws governing these complex agreements have and will continue to evolve with the times. We maintain a comprehensive and skilled knowledge of these frequently changing laws and the resulting impact on required terms and conditions, as well as the enforceability of severance agreements.
Icard Merrill's employment law attorneys have extensive experience drafting and negotiating the full range of severance packages and agreements in compliance with these complex laws. We recognize that, for severance agreements to be enforceable, several essential terms and conditions must be present, including consideration to the employee beyond compensation normally received by the employee, referred to as the "golden parachute. " As severance agreements oftentimes include non-compete clauses, and frequently present a strategy for employers to avoid potential discrimination or other employment claims, a finding of unenforceability can have far-reaching legal and economic consequences.
Our firm's employment law department assists businesses, executives, and managers with drafting, reviewing, interpreting, and negotiating these agreements. However, our representation extends beyond these transactional matters. Icard Merrill's labor and employment law litigators possess exemplary advocacy skills, providing skilled representation to both personnel and employees in disputes and litigation arising from issues of breach and enforceability.
Although severance agreement litigation can oftentimes involve complex issues and strategic decisions, rest assured that Icard Merrill's employment law attorneys are prepared to aggressively and effectively advocate our clients' interests in every phase of litigation and appellate proceedings.
If you need assistance with the drafting or litigation of an employment agreement, non-compete agreement, or severance agreement, contact us to speak with an Icard Merrill employment law attorney.
Attorneys
Employment
ADA Accessibility
Administrative Proceedings before the EEOC & FCHR
Counseling
Handbooks and Policy Manuals
Investigations
Leave and Accommodation Issues
Litigation
Misclassification Issues
Non-Compete, Non-Solicitation & Non-Disclosure Agreements
Reductions in Force
Separation and Severance Agreements
Training