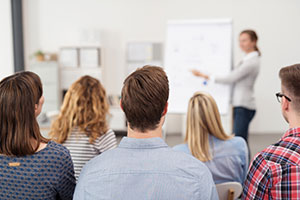 ERISA and Employee Benefits
Icard Merrill's employment law department represents both employers and employees with regard to a broad scope of matters related to ERISA and other employee benefit programs. The Employee Retirement Income Security Act, more commonly referred to as "ERISA," is a complex law establishing standards and obligations for employee benefits plans, such as pension and health insurance programs. This intricate law contains strict fiduciary compliance requirements on behalf of the plan administrator to ensure that the interests of the plan participants and beneficiaries are primary.
Our employment law attorneys provide knowledgeable representation concerning all aspects of ERISA and other employee benefit programs, including disputes about benefit programs and payments, denial of benefits, benefit program administration, plan mismanagement, and related matters. We also provide valuable legal counsel on a full variety of legal concerns regarding qualified and non-qualified deferred compensation plans, and executive compensation programs, as well as employee benefit plans, including cafeteria plans.
At Icard Merrill, our skilled employment law attorneys offer counseling to employers and plan administrators in the drafting and implementation of employee benefit plans, plan administration, regulatory and legal compliance matters, and representation before federal and state courts and administrative agencies.
Whether representing claimants seeking to recover wrongfully denied benefits or defending businesses against unfair charges of plan non-compliance, the highly regarded employment law attorneys at Icard Merrill provide both the experience and the resources that our ERISA and employee benefits clients deserve.
Attorneys
Employment
ADA Accessibility
Administrative Proceedings before the EEOC & FCHR
Counseling
Handbooks and Policy Manuals
Investigations
Leave and Accommodation Issues
Litigation
Misclassification Issues
Non-Compete, Non-Solicitation & Non-Disclosure Agreements
Reductions in Force
Separation and Severance Agreements
Training