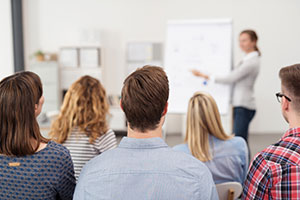 Family Medical Leave Act (FMLA)
Since 1993, the Family and Medical Leave Act (FMLA) has required employers to allow eligible employees extended time off from employment for serious health issues, as well as pregnancy. This federal law protects employees from termination or other retaliatory action by their employers because of a qualifying FMLA leave. Icard Merrill's employment law practice group provides knowledgeable representation to employees claiming FMLA employer violations, and aids these clients in pursuing wages, salary, employment benefits, and other recoverable FMLA damages.
Consistent with Icard Merrill's complete practice approach, our employment law department also provides quality representation and legal services to employers defending FMLA related charges. To reduce FMLA claim exposure to our management clients, our experienced attorneys advise and counsel employers on FMLA compliance, required certifications, and return to work guidelines, as well as the legal interaction between the Americans with Disabilities Act as Amended (ADAA) and FMLA.
If you need assistance with an FMLA legal issue, contact us to speak with an Icard Merrill employment law attorney.
Attorneys
Employment
ADA Accessibility
Administrative Proceedings before the EEOC & FCHR
Counseling
Handbooks and Policy Manuals
Investigations
Leave and Accommodation Issues
Litigation
Misclassification Issues
Non-Compete, Non-Solicitation & Non-Disclosure Agreements
Reductions in Force
Separation and Severance Agreements
Training