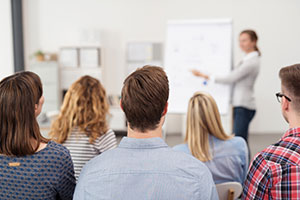 Retaliation and Whistleblower Claims
Icard Merrill's accomplished employment law department provides representation and legal services regarding a full range of employment retaliation matters, under the applicable federal and state anti-retaliation laws, including Florida's private and public sector Whistleblower Acts. We provide quality and skilled representation to victims of retaliation as well as employers wrongfully charged with violation of anti-retaliation regulations. While we are committed to providing aggressive litigation services, Icard Merrill's employment law attorneys have the far-reaching knowledge and practiced talent to create practical and economical solutions designed to resolve retaliation related employment disputes.
Our employment law attorneys possess a comprehensive and practiced understanding of the general anti-retaliation provisions found in Title VII of the Civil Rights Act of 1964, the Florida Civil Rights Act, the Fair Labor Standards Act, the Age Discrimination in Employment Act, the Americans with Disabilities Act as Amended, and the Family Medical and Leave Act. These regulations provide legal protection to employees who oppose illegal discrimination by complaining to their employer about workplace discrimination, filing a charge of discrimination, or participating in employment discrimination proceedings, making it unlawful for employers to take adverse employment action against these employees.
Icard Merrill's employment law team's thorough appreciation of retaliation laws extends to the interpretation and application of Florida's whistleblower acts. These statutes protect employees who object to, or refuse to participate in, an activity, policy, or practice of the employer which violates a law, rule, or regulation, making it illegal for employers to terminate or take other adverse measures (including reducing wages or withholding bonuses or other benefits) against employees engaging in legal and protected action. This protected action includes divulging, objecting to, or reporting employer violations of state and federal law, including OSHA safety violations, environment abuses, and civil rights violations, wage and hour claims, and workers' compensation claims. Protected employees may also have objected to or refused to participate in an unlawful employment policy or practice, contacted a whistleblower hotline, or participated in an investigation or legal action against their employer.
Attorneys
Employment
ADA Accessibility
Administrative Proceedings before the EEOC & FCHR
Counseling
Handbooks and Policy Manuals
Investigations
Leave and Accommodation Issues
Litigation
Misclassification Issues
Non-Compete, Non-Solicitation & Non-Disclosure Agreements
Reductions in Force
Separation and Severance Agreements
Training