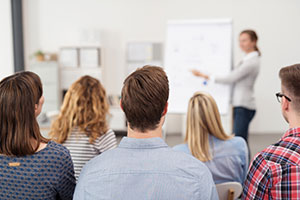 Sexual Harassment and Hostile Work Environment
Icard Merrill's employment law group prosecutes and defends claims of sexual harassment and hostile work environment behavior in violation of Title VII of the Civil Rights Act of 1964 (Title VII), the Florida Civil Rights Act (FCRA), the Americans with Disabilities Act as Amended (ADAA), the Age Discrimination in Employment Act (ADEA), and other federal and state regulations.
Our attorneys possess a skilled and working knowledge of these regulations which consider sexual harassment to include a wide range of unwelcome sexual advances, promises of promotion or pay increases in exchange for sexual favors, and other verbal or physical behavior of a sexual nature from a boss or co-employee. This conduct can constitute comments, jokes, innuendos, touching, gestures, looks, e-mails, and telephone calls of a sexual nature. However, sexual harassment is not necessarily limited to behavior or comments of a sexual nature – it can include offensive comments concerning a person's sex, including distasteful or harassing statements about women as a whole.
Icard Merrill's employment law practice group also provides vigorous representation to both victims and employers in hostile workplace disputes. By legal definition, a "hostile work environment" is created by undesirable conduct that presents as discriminatory harassment directed at a single worker or multiple employees and creates an environment that is hostile, offensive or intimidating, and affects an employee's ability to perform his job. Although a hostile work environment may involve sexual behavior, the offending conduct extends to other behaviors, as long as the conduct is persistent and causes an intimidating, distasteful, or hostile workplace through discriminatory harassment, including harassment based on race, color, religion, age, disability, country of origin, and other classifications.
The employment law attorneys at Icard Merrill use their knowledge and experience to aggressively pursue theses actions, from agency charges to litigation before federal and state tribunals. Always mindful of the need to eliminate the existence of harassment in the workplace as well as minimize an employer's exposure to unfounded claims, Icard Merrill's employment law attorneys also offer preventative counseling and management training to employers.
If you are the victim of sexual harassment or a hostile work environment, or an employer wrongfully accused of such charges, contact us to speak with an Icard Merrill employment law attorney.
Attorneys
Employment
ADA Accessibility
Administrative Proceedings before the EEOC & FCHR
Counseling
Handbooks and Policy Manuals
Investigations
Leave and Accommodation Issues
Litigation
Misclassification Issues
Non-Compete, Non-Solicitation & Non-Disclosure Agreements
Reductions in Force
Separation and Severance Agreements
Training