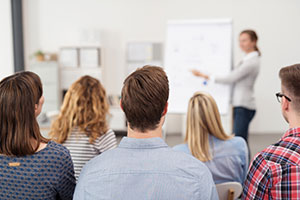 Wrongful Termination
At Icard Merrill, our talented employment law group offers quality legal assistance to both employers and former employees regarding wrongful termination matters before administrative agencies as well as federal and state tribunals. We provide pre-suit and litigation representation to individuals who have been unfairly or wrongfully terminated as a result of discrimination (on the basis of race, religion, national origin, gender, age, disability, or other protected classification) whistleblowing, retaliation, sustaining a workplace injury, taking FMLA leave, and other illegal reasons. Icard Merrill assists these individuals with the recovery of all monetary damages allowable under the applicable federal and state employment laws.
The comprehensive knowledge and experience of Icard Merrill's employment law attorneys extends to the defense of employers and management in wrongful termination claims. Heedful of the highly regulated nature of the workplace, our labor and employment department also counsels employers on compliance of all applicable discrimination and related laws and implementation and enforcement of policies designed to prevent wrongful termination charges.
If you are an employee who has been wrongfully terminated or an employer or manager who needs defense in a wrongful termination case, contact us today.
Attorneys
Employment
ADA Accessibility
Administrative Proceedings before the EEOC & FCHR
Counseling
Handbooks and Policy Manuals
Investigations
Leave and Accommodation Issues
Litigation
Misclassification Issues
Non-Compete, Non-Solicitation & Non-Disclosure Agreements
Reductions in Force
Separation and Severance Agreements
Training