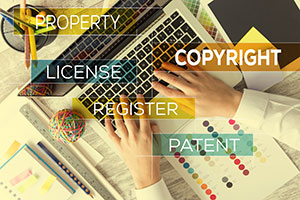 Intellectual Property
Icard Merrill's intellectual property law department provides an extensive range of legal services to a diverse client base in the protection and enforcement of domestic and foreign intellectual property matters. Our attorneys have the established experience critical to comprehensive and effective representation in intellectual property concerns ranging from trademarks, trade secrets, copyrights, and patents to licensing and intellectual property asset management.
Oftentimes property interests – such as innovations and trade secrets – can be the most valuable yet least protected assets.  Intellectual property laws ensure protection of these assets from unauthorized use and exploitation by third parties.
Icard Merrill's skilled intellectual property law attorneys have an enhanced understanding of these laws, the knowledge to effectively handle the administrative procedures designed to protect clients' property rights and interests, and the litigation experience to comprehensively and vigorously manage a varied spectrum of intellectual property matters.
Our intellectual property lawyers work in collaboration with other departments within Icard Merrill to ensure seamless and conclusive legal representation on all matters associated with our clients' intellectual property law needs.
If you are in need of counsel regarding an intellectual property law matter, contact us today to speak with an experienced Icard Merrill attorney versed in this complex legal field.