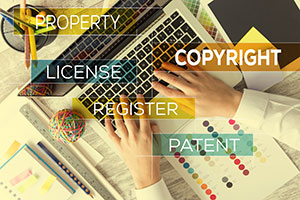 Intellectual Property Asset Management
Icard Merrill's intellectual property law group has extensive knowledge and experience in the counseling of clients regarding intellectual property asset management. With a comprehensive understanding of all facets of asset protection management – from substantive law to practical aspects of asset preservation planning – our skilled attorneys provide legal advice concerning cutting-edge strategies and effective solutions for clients seeking to protect their intellectual property asset interests.
Some of these approaches include planning with business entities and domestic and foreign trusts, along with gifting and sale techniques. At Icard Merrill, recognizing that in today's challenging economy the need to protect one's assets is at a premium, we strive to offer our clients a variety of methods to swiftly and effectively satisfy this goal.
Contact us to speak with an attorney and learn about the most effective ways to protect your intellectual property assets.