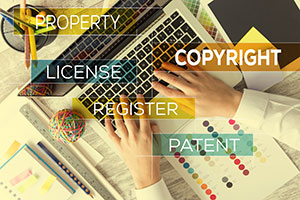 Intellectual Property Litigation
Consistent with Icard Merrill's allegiance to comprehensive representation, we provide litigation services in the area of intellectual property law. Our seasoned attorneys are highly experienced in complex civil litigation matters, providing them the necessary resources and experience to successfully litigate intellectual property disputes. We aggressively pursue parties who have used illegal means to obtain access to or otherwise violate our clients' intellectual property rights. Our representation also extends to the defense of clients wrongfully accused of such violations.
Along with polished and respected advocacy skills, our trial team offers innovative strategies to successfully resolve our clients' specific intellectual property disputes. Icard Merrill's litigators assist clients in a wide variety of both basic as well as complex intellectual property law disputes, including:
Copyright, Patent, and Trademark Litigation
Deceptive Trade Practices Disputes
Infringement Disputes
Non-Competition Litigation
Trade Secret Litigation
Oftentimes, other causes of actions are implicated during the litigation of intellectual property disputes, and these claims may give rise to ancillary disputes, including indemnification, insurance coverage, antitrust, and third party actions. Our firm's diverse and extensive civil litigation practice experience allows comprehensive counsel and assistance with these related claims.
Our trial team's innovative strategies in intellectual property litigation are respected throughout the Southwest Florida legal community. To put these strategies to work for you, contact us today.