COMMUNITY
At Icard Merrill, we are deeply dedicated to service and fulfilling the needs and expectations of our community. We are proud to have been a part of the Suncoast community for more than 66 years, and we are passionate about giving back to the community that has supported us for so long. We take our commitment to community service seriously and approach it with the same level of integrity and energy as we do our practice.
Our lawyers and staff give generously of their time and resources to worthwhile causes to help make Sarasota a prosperous community for its residents and visitors. Local arts, education, social service, and civic organizations throughout the Sarasota community are recipients of Icard Merrill's tradition of community service. Some of the worthwhile community organizations and causes we support are:
> All Faiths Food Bank
> American Red Cross, Central Florida Region
> Argus Foundation
> Asolo Repertory Theatre
> Bay Area Legal Services
> Big Brothers Big Sisters of the Sun Coast
> Boys and Girls Clubs of Sarasota County
> Child Protection Center, Inc.
> Community Foundation of Sarasota County
> Florida Studio Theatre
> Forks & Corks — The Sarasota-Manatee Originals
> Girls Incorporated of Sarasota
> Greater Sarasota Chamber of Commerce
> Habitat for Humanity Sarasota, Inc.
> Historic Asolo Theater
> JoshProvides Epilepsy Assistance Foundation, Inc.
> Kiwanis Club of Sarasota-Sunrise
> Legal Aid of Manasota
> Miracle League of Manasota
> Mote Marine Laboratory
> New College of Florida
> PACE Center for Girls (Manatee)
> Ringling Museum
> Rotary Club of Lakewood Ranch
> Sarasota Bay Rotary
> Sarasota County Bar Association
> Sarasota County Bar Association, Diversity Committee
> Sarasota County Bar Association, Young Lawyers Division
> Sarasota Family YMCA
> Special Olympics
> SunCoast Blood Bank
> Teen Court of Sarasota
> Tidewell Hospice
> United Way Suncoast
> Van Wezel Foundation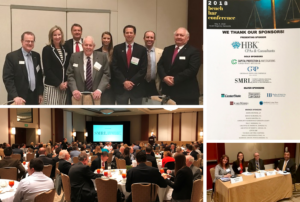 Icard Merrill was a Silver Sponsor of the Sarasota County Bar Association's 2018 Bench Bar Conference of the 12th Judicial Circuit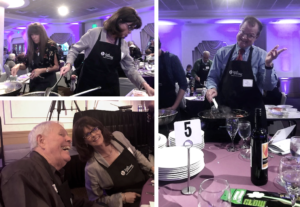 Icard Merrill attorneys and staff participated in the JoshProvides Epilepsy Assistance Foundation's 10-Year Anniversary Celebration Dinner at Michael's On East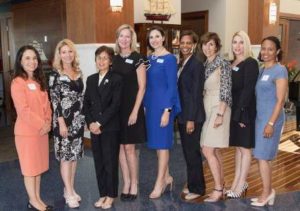 Attorney Jessica Farrelly serves as President-Elect of the Sarasota Chapter of the Florida Association for Women Lawyers (FAWL), who held a Judicial Reception at the Sarasota Yacht Club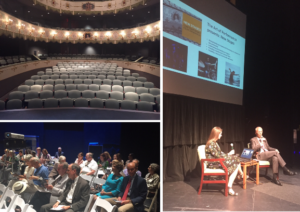 Icard Merrill is a proud supporter of The Ringling and participated in the "First to Know" event at the Historic Asolo Theater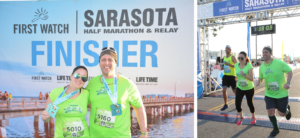 Attorney Brad Ellis and his wife, Megan, completed the Sarasota First Watch 10K, which features a charity fundraising partnership with Save the Children U.S.