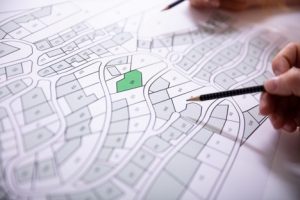 Land Use and Zoning
Icard Merrill's nationally recognized land use and zoning attorneys are committed to excellence in the representation of both private businesses and public sector clients. By bringing together in a single group the experience and perspective that comes from this diverse representation, our firm has the ability to handle even the most complex land use matters.
Our highly skilled attorneys possess the knowledge and experience to provide professional and effective legal services in the handling of the full breadth and depth of land use and zoning matters.
Our land use and zoning group works closely with other departments in the firm, including real estate and taxation – integrally related to land use and zoning matters – to ensure that our clients' needs are thoroughly and successfully addressed.
Litigation and Appeals
Icard Merrill's land use attorneys represent clients in litigation and appeals of land use decisions by administrative and governmental entities, as well as lawsuits involving non-governmental private parties. Our knowledge of the administrative processes, coupled with our depth of experience with land use regulations, makes us effective advocates for clients seeking just results in the land use process.
We provide coordinated litigation and appellate services in the area of land use and environmental law. Our litigators have considerable experience in a wide variety of complex land use and environmental law matters – including litigation of the "taking" issues, concurrency (adequate public facilities), quasi-judicial government decisions, and other intricate land use issues – and are passionate about providing the best representation possible.
Our extensive land use background and enhanced insight allows us to offer innovative approaches in the successful resolution of our clients' specific land use litigation needs.