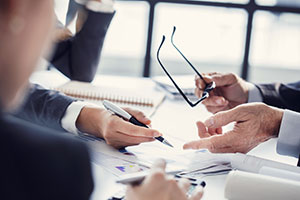 Business and Commercial Litigation
The business and commercial litigation attorneys at Icard Merrill comprise one of the firm's strongest, largest, and most highly-respected practice groups. We have gained a reputation throughout Southwest Florida for achieving successful resolutions in challenging and complex litigation. Our firm's extensive business and commercial experience provides our litigation clients the benefit of both legal knowledge and business savvy, establishing a solid foundation for sound and effective legal strategies and attainable litigation goals.
Icard Merrill's quality business and commercial litigation practice encompasses the successful handling of a broad scope of disputes, including tortious interference with contracts and business dealings, breaches of contract, fraud, trademark and trade name enforcement, lender liability, specific performance, and enforcement of non-compete agreements in federal and state trial and appellate courts.
While our firm's business and commercial litigation attorneys are committed to providing strategic and aggressive litigation services, we appreciate the benefit of dispute resolution proceedings, including arbitrations and mediations, and strive to reach a favorable settlement on behalf of our clients. However, when settlement efforts have been exhausted, rest assured that we will vigorously proceed to trial to achieve the best possible outcome for our clients.
Loyal to Icard Merrill's philosophy of comprehensive representation, our business and commercial litigators work in close collaboration with other departments within the firm and consult with qualified experts to ensure seamless and conclusive legal representation on all matters associated with our clients' business and commercial litigation needs.
Contact us to speak with a skilled Icard Merrill attorney.
Business & Commercial Litigation