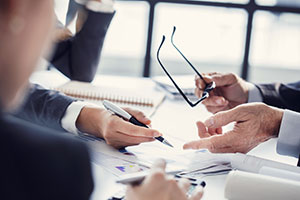 Appeals and Post-Trial Matters
Icard Merrill's dedication to our civil litigation clients continues beyond the trial process. In the event of an appeal, our civil litigators remain committed to the case and are highly skilled in handling cases through the entire post-trial and appellate process.
We regularly assist our civil litigation clients as well as those dissatisfied with their previous trial representation on a full range of post-trial and appellate matters, including motions for new trial, appeals, interlocutory appeals, petitions for writ of certiorari, appellate rehearings, and others. Icard Merrill's appellate attorneys appreciate the legal and practical nuances of civil appeals. Additionally, while some firms lack the necessary resources to effectively represent clients in these matters, at Icard Merrill, we possess both the legal and financial resources to go the distance on a full range of civil litigation appeals.
To speak with an Icard Merrill civil litigation attorney uniquely qualified to handle your appellate and post-trial needs, contact us today.
Business & Commercial Litigation