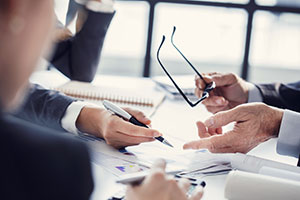 Class Actions
Icard Merrill's class action litigators have extensive experience handling both federal and state class actions involving a variety of claims, including consumer issues, banking, insurance, ERISA issues, financial services, breach of contract, securities, employment, health care, and others.
Class actions have increased significantly over recent years. The laws governing these proceedings continue to evolve and develop along with this increase. Icard Merrill's business and commercial litigation attorneys are committed to remaining current on the changes and nuances in these laws, ensuring knowledgeable and effective representation for our class action clients.
To speak with an attorney who possesses experience and knowledge in all aspects of class actions, contact us today.
Business & Commercial Litigation