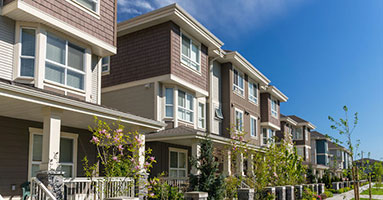 Icard Merrill's condominium and community association law attorneys have established experience in the creation, operation, and management of residential, commercial, and mixed-use development condominium, subdivisions, cooperatives, and timeshare communities. Our dedicated, knowledgeable subdivision and condominium association law group guides our clients through the entire community development process, up to and including the establishment of property owners associations.
We work closely with clients to develop restrictions which comply with governing regulations while establishing and maintaining the desired community character. Our accomplished attorneys draw on their extensive knowledge and experience when drafting a wide range of these enacting documents, including:
Declarations of Condominium Covenants
Conditions and Deed Restrictions for Homeowner and Community Associations
Prospectuses for Homeowner and Community Associations
Our condominium and community association law group practice extends to the representation of association boards of directors, officers, and individual members. This diverse and expansive representation allows our firm to appreciate the full range of issues faced by varied organizations and individuals involved with condominium and community-based legal issues. Should a dispute arise, our condominium and community association litigation attorneys are also available to consult and assist in all related legal actions.
To begin working with an experienced condominium and community association lawyer, contact us today.