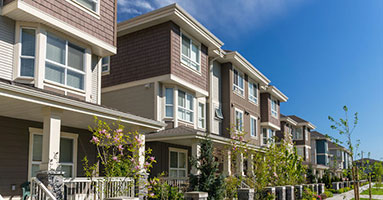 Landlord-Tenant and Leasing Transactions and Disputes
Icard Merrill's representation of real estate clients is not limited to purchase and sale transactions. We also provide a broad spectrum of legal services to landlord, tenants, developers, and lenders involved in commercial and residential leasing transactions and disputes. Our real estate attorneys are highly experienced in all areas of lease transactions, including negotiation, preparation, and review of lease documentation, as well as due diligence for gross and triple net leases in commercial and residential communities and developments. Our real estate attorneys work closely with our business and commercial law attorneys to structure leases in connection with the purchase and sale of a business or other mergers and acquisitions.
Our skilled real estate attorneys also provide knowledgeable representation in the litigation and alternative dispute resolution of a wide range of complex and fundamental legal disputes arising from leasing transactions, including:
Ejectment Proceedings
Eviction Proceedings
Foreclosures
Lease Disputes
Non-Compliance and Default Disputes
Non-Payment Disputes
Security Deposit Disputes
Regardless of the nature or complexity of the dispute, our real estate attorneys have both the knowledge and the talent to successfully assist clients with their specific rental property transaction and litigation concerns.