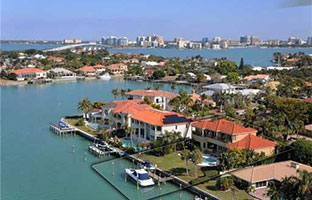 Wetland and Coastal Permitting
Icard Merrill's environmental law attorneys are sensitive to the legal issues presented to Florida property owners and developers, particularly those who own properties on inland or coastal waters. Our long history, coupled with the firm's proximity to the coastal waters of the Gulf of Mexico, gives us particular knowledge of these issues, including coastal construction permitting, marina permitting, use of state-owned submerged lands, dredging and filling, construction and riparian rights issues, and wetland permitting.
From the permitting of industrial discharges to the defense of unauthorized mangrove trimming, our environmental attorneys possess the experience and creativity to effectively represent their clients in this ever-changing field. And, in keeping with our firm's comprehensive approach, our environmental law practice group works closely with other Icard Merrill members to ensure that, along with meeting all environmental and related needs of our clients, the natural beauty of our state's picturesque coastline is preserved and protected.
To speak with an accomplished environmental law attorney versed in all aspects of Florida wetland and coastal permitting, contact us.