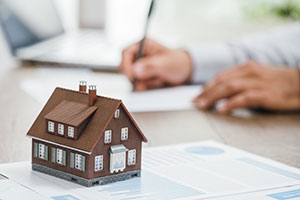 Real Estate Disputes and Litigation
In both stressed and booming real estate markets, controversies inevitably arise. Icard Merrill's real estate litigators have the knowledge and experience to effectively handle these legal disputes. We represent realtors, mortgage brokers, lenders, sellers and borrowers, lessors and lessees, and property owners in the Southwest Florida real estate market regarding the full spectrum of real estate litigation, including:
Commercial and Residential Foreclosures
Commercial and Residential Landlord-Tenant Disputes
Commission Disputes
Eminent Domain and Inverse Condemnation Litigation
Evictions
Property and Coverage Claims
Property Development Disputes
Purchase and Pre-Construction Agreements
Quiet Title Litigation
Real Estate Contract Disputes
Receivership Actions
Title Insurance Disputes
Our real estate litigators possess exemplary and experienced advocacy skills in all phases of real estate litigation. We appreciate the nuances of real property law, the practical aspects of complex transactions, and the challenges of representing our clients' needs through the successful resolution of real estate disputes in mediation, arbitration, and litigation proceedings.
If you need the assistance of a skilled real estate litigator, contact us today.