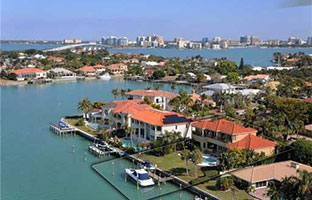 Waterfront Property
Southwest Florida offers residents the luxury of waterfront real estate. To protect and maintain its natural beauty, the development and redevelopment of waterfront property is heavily regulated.
Icard Merrill's waterfront property lawyers are fully versed in all aspects of this area of law. We provide assistance with the full spectrum of legal concerns facing waterfront property owners and developments, including:
Construction, Reconstruction and Repair Regulations, and Prohibitions
Design Requirements
Permitting
Setback Restrictions
Survey Specifications
Our waterfront property attorneys understand the importance of compliance with federal, state, and local regulations. In a complex legal area where matters as routine as fence installation or vegetation removal require strict legal observance, our waterfront property attorneys successfully navigate clients through these legal waterways, while ensuring the preservation of our endangered coastline.
Contact us to speak with an attorney familiar with the legal intricacies of waterfront property law and conscious of the unique preservation issues related to Florida real estate.