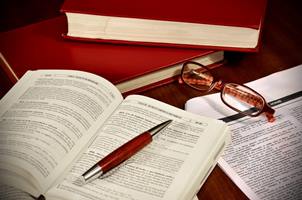 Various issues can arise in connection with escrow disputes pertaining to the Buyer's earnest money deposit (the "Deposit") paid pursuant to a Contract for the Sale of Real Estate (the "Contract").
Escrow disputes arise when the Buyer and Seller cannot agree to the disposition of the Deposit paid by the Buyer under the terms of the Contract. In most cases, the dispute arises when the Buyer believes that the Buyer is entitled to a refund of the Deposit because a contingency of the Contract has not been satisfied or waived, the Buyer believes that the Seller has defaulted under the Contract and the Buyer demands a refund of the Deposit, or the Seller believes that the Buyer has defaulted under the Contract and the Seller claims the Deposit. In any event, if the Seller makes a claim on the Deposit or refuses to agree to allow the Escrow Agent to refund the Deposit to the Buyer, there becomes an escrow dispute.
Escrow disputes are handled differently depending on whether the Florida Association of Realtors (the "FAR") form of Contract or the Florida Association of Realtors/Florida Bar (the "FAR/BAR") form of Contract is utilized. In the FAR Contract, disputes concerning entitlement to Deposits made and to be made are handled as follows:
"Buyer and Seller will have 30 days from the date conflicting demands are made to attempt to resolve the dispute through mediation. If that fails, Escrow Agent will submit the dispute, if so required by Florida law, to Escrow Agent's choice of arbitration, a Florida court or the Florida Real Estate Commission. Buyer and Seller will be bound by any resulting award, judgment or order."
The FAR/BAR Contract provides that, "If any litigation occurs between the parties as a result of the Contract, the prevailing party shall be entitled to recover reasonable attorneys fees incurred and all court costs for both original and appellate proceedings." Accordingly, there is no obligation for mediation and unless the Buyer and Seller agree to binding arbitration, the escrow dispute will be handle through the courts.
It is worth noting that the listing agreement utilized by the Multiple Listing Service (the "MLS") provides that the Brokers are entitled to receive a portion of the Deposit forfeited by the Buyer, provided that the amount to be received by the Brokers shall not exceed the amount each Broker would have received had the closing occurred . Therefore, it is critical that the Seller insist on a significant amount of a Deposit from the Buyer. Otherwise, it is too easy for the Buyer to walk away from the Deposit and it is not worthwhile for the Seller to pursue the Deposit, leaving the Seller with legal fees and costs and then paying over one half of the forfeited Deposit to the Brokers.
When terminating a real estate Contract, it is critical that a Contract Termination and Release of Deposit Agreement be utilized. This is somewhat of a standardized form. This Agreement formally terminates the Contract and provides for the disposition of the Deposit. Many Buyers and Sellers are under the impression that as long as the Buyer and Seller are fighting over the Deposit, the Seller cannot market and sell the property. However, if the parties are not looking to specific performance as the remedy for the default of the other party and instead, are only fighting over the Deposit, the Seller can market and sell the property to a third party. Care should be taken to confirm that the dispute only involves the Deposit (and not the property) before the property is re-listed and sold