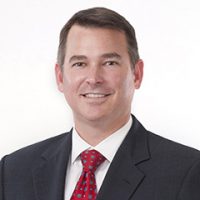 SEPTEMBER 13, 2019 – Attorney Stephen D. Rees, Jr., has been appointed to the Manatee County Historic Preservation Board. Members are appointed by the Manatee County Board of County Commissioners for a 4-year term.
The Historic Preservation Board was established in order to preserve and protect Manatee County's archaeologically, historically, and aesthetically significant sites, districts, and zones; to encourage historical and archaeological preservation; to identify historic buildings and sites and archaeological sites in Manatee County; and to insure appropriate preservation, restoration, renovation, development and adaptive reuse of historical buildings and archaeological sites.
Rees has knowledge and experience in architectural and preservation enhancement. His law practice focuses on land use, zoning, municipal law, and real estate. He represents developers, landowners, and others in rezoning cases, obtaining development approvals, and handling the myriad complex issues that arise in the development and use of real estate.
###