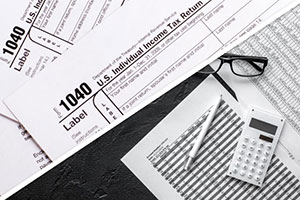 Tax Controversies and Litigation
At Icard Merrill, the primary objective of our tax law litigators is to resolve each client's tax dispute as quickly and efficiently as possible. We work diligently to reach amicable solutions through skillful negotiation and dispute resolution proceedings. However, when litigation is inevitable, our tax attorneys apply their significant experience representing individuals and businesses in federal, state, local and administrative tax disputes to the forefront, providing aggressive representation to our tax litigation clients.
Our tax litigators recognize that tax disputes and litigation proceedings present a variety of important strategic determinations from the audit to administrative proceedings through trial and appeal. Icard Merrill's skilled tax law advocates are experienced in advising, guiding, and representing clients through these strategic obstacles before a variety of taxing authorities and courts, including:
Internal Revenue Service
Florida Department of Revenue
United States Tax Court
United States Court of Federal Claims
United States District Courts
United States Courts of Appeal
Applicable local and administrative panels
If you need skilled defense against a tax litigation action, contact us to speak with an experienced Florida tax law attorney.