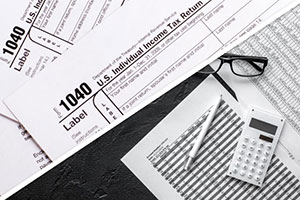 Corporate and Business Tax
At Icard Merrill, our knowledgeable tax attorneys regularly counsel corporate and business clients of all sizes with respect to the federal, state, and local tax implications of their structures, transactions, and capital expansion programs. Our extensive experience in a comprehensive array of corporate and business tax issues translates into knowledgeable assistance for clients seeking assistance with tax compliance strategies consistent with their short-term business plan and long-term objectives.
The skilled tax law attorneys at our firm possess extensive experience with respect to the intricate tax consequences involved with the formation, structuring, restructuring, and dissolution of all types of business entities. This representation includes counseling business clients on the use of S corporations and LLCs, special-purpose entities such as REITs, mergers and acquisitions, and non-profit and family entities. We also assist with the design, implementation, and operation of employee benefit and pension plans, including 401(k) plans and ESOPs, welfare benefit plans such as life and health insurance plans, equity-based and performance-based executive compensation plans, and deferred compensation arrangements for both taxable and tax-exempt employers.
Icard Merrill's tax services extend to counseling business clients with transactional matters to achieve tax benefits on an ongoing basis. This representation encompasses legal assistance with current and continuing transactional and operating tax-related issues, such as depreciation, inventory, leasing, and tax accounting. Our corporate tax attorneys interpret, construct, and negotiate these transactions and develop solutions to maximize tax benefits and minimize tax liability for our business clients.
Our accomplished tax law team includes certified public accountants, as well as attorneys with advanced tax degrees, all of whom work closely with our firm's other departments to maximize available tax benefits for our corporate and business law clients.
To work with a uniquely qualified team of corporate and business tax attorneys, contact us today.