JULY 7, 2022 – Attorney and Firm President Telese L. Zuberer appeared on the Suncoast News Network (SNN) to discuss Florida's new condominium legislation and what it means for condo associations across the state. New state regulations mean condo associations will need to start preparing for new inspections and more reserves.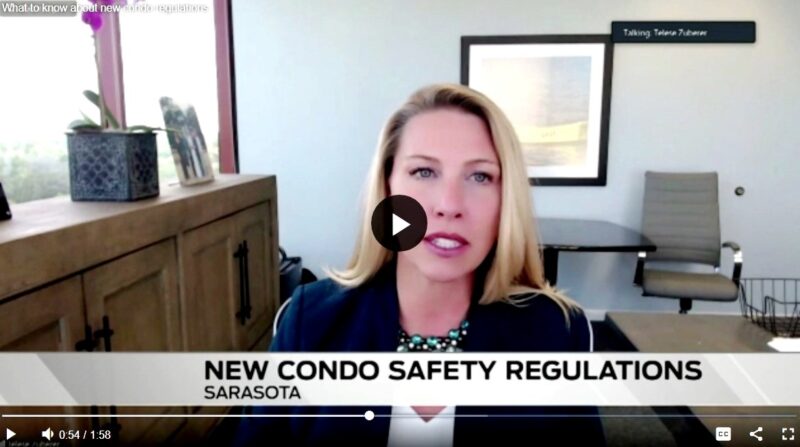 For more information on the new law, formerly known as Senate Bill 4D, see:
Telese L. Zuberer is a shareholder and president of Icard Merrill. Her practice in the field of condominium and homeowner association law focuses on all issues surrounding the general business of the association corporations, as well as residential development and construction. She regularly serves as a guest speaker on topics related to community association law and teaches continuing education courses for association managers.