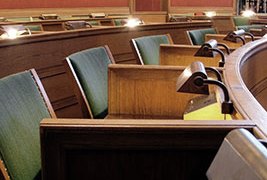 Open Meetings and Public Records
Icard Merrill's Local and State Government and Administrative Law department provides valuable counsel and representation to government agencies, public officials, and private citizens in matters involving state and local open meeting laws, public records laws, and Florida's Government-in-the-Sunshine Law, designed to ensure open government and provide a basic right of access to most meetings conducted by boards, commissions, and other governing bodies of state and local governmental entities and authorities.
Our firm's services in this field include advising, counseling, and representing private citizens who desire to challenge government actions or inactions on the basis of violations of the open meeting or public records laws. Icard Merrill's accomplished attorneys also counsel government entities and officials regarding compliance with these important directives and represent them in the event of related litigation.
To speak with a highly qualified governmental attorney acquainted with the specifics of Florida's open meetings and public records laws, contact us today.