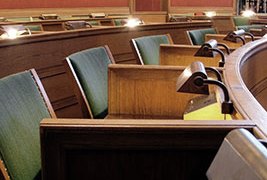 Public Procurement
Icard Merrill's public procurement attorneys provide business clients quality legal counsel in contractual dealings with public procurement process or bid protests at the federal, state, and local government levels. We assist clients with a wide range of procurement matters, including bid preparation, Invitations to Bid (ITBs), Requests for Proposals (RFPs), Initiations to Negotiate (ITNs), proposals, contract negotiation, bid protests, contract compliance, contract disputes, and appellate review.
Our experienced procurement lawyers are also available to draft and negotiate agreements, including teaming agreements, international contracts, and joint ventures. When needed, we represent clients in administrative challenges to solicitation terms, as well as decisions through federal, state, and local bid protest statutes, regulations, and ordinances.
Our procurement law attorneys are prepared to handle all compliance issues, ensuring that our clients' corporate practices and procedures satisfy their obligations under Federal Acquisition Regulations (FARs), as well as other federal, state and local statutes. If necessary, we can fulfill the obligations and requirements of ethics and compliance officers. Finally, to ensure comprehensive advice and direction to these business clients, our procurement law attorneys collaborate with other departments in the firm, including our business and commercial law group.
If you need the assistance of a skilled public procurement attorney backed up by a comprehensive team of business and commercial lawyers, contact us today.