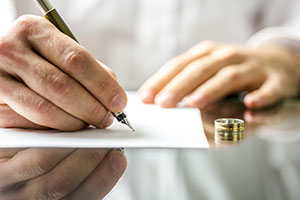 Child Support
At Icard Merrill, we are sensitive to the emotional and financial considerations inherent in child support disputes. Our family law attorneys are experienced in adeptly handling these issues when representing clients seeking to establish, enforce, or modify a child support determination. We are committed to securing an appropriate amount of financial support for our clients' minor children and strive to develop economically beneficial solutions which are equitable for both parents without sacrificing positive opportunities for their dependents.
Along with devising fair and reasonable arrangements, our skilled child support lawyers have a proven record of success in dealing with all aspects of these delicate issues. At Icard Merrill, while we understand that every situation is unique, we are also keenly aware of the factors and guidelines the Florida courts consider in determining matters of child support. Our family law attorneys provide effective counsel to both custodial and non-custodial parents on all child support needs.
If you need assistance in establishing, modifying, or enforcing an agreement, contact us to speak with an experienced child support lawyer.