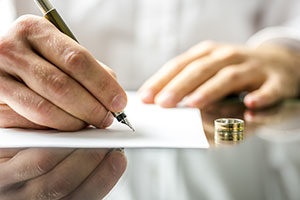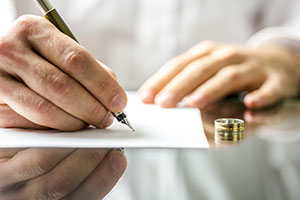 Domestic Violence
Domestic violence impacts families throughout the country. All too often, this violence goes unreported. Failure to report or reach out for help frequently results in only more devastating violence and abuse. At Icard Merrill, our family law attorneys are committed to assisting victims of domestic violence. When physical violence occurs, or there is a threat of spousal, child, or other abuse, there are civil proceedings available to obtain an injunction to deter future violence, grant custody of children, award support, and obtain exclusive use of a residence.
Also referred to as "restraining orders" or "orders of protection", a domestic violence injunction is issued when an immediate and present danger of harm exists and offers a victim immediate relief and legal protection from further harm by prohibiting contact or particular conduct of the abuser.
If you are a victim of domestic violence or know someone who is, you may feel that you are alone and have nowhere to turn. However, Icard Merrill is here to help. Besides seeking a safe haven and contacting law enforcement, call our experienced and compassionate family law attorneys to assist in designing and implementing a strategy to protect you and your family.
Along with the representation of persons seeking to obtain or maintain a domestic violence action, the attorneys at Icard Merrill defend those who have been falsely accused of domestic violence.
For assistance in legal matters related to domestic violence, contact us to speak with an Icard Merrill family law attorney.