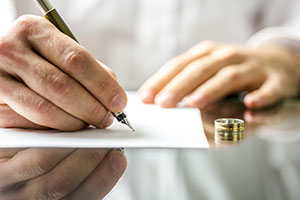 Paternity
Paternity proceedings involve the legal declaration of a child's biological father and adjudicates all aspects of the relationship, including the determination of the rights and obligations of both parents regarding the care and support of their minor child or children. An adjudication of paternity can have far-reaching implications on divorce settlements, estate planning, child support, child custody and visitation, and other significant life matters.
Our highly skilled and compassionate family law attorneys are experienced in the handling of these cases and will work swiftly and effectively to resolve the issues of paternity and child support, as well as develop proposed parenting plans specifically tailored to your needs and the welfare of your children. Also, given the multi-practice nature of Icard Merrill, our family law attorneys can successfully and comprehensively advise our clients of the far-reaching consequences of paternity, by consulting with other experienced departments in the firm, including estate planning and tax law.
To schedule a consultation and discuss your paternity case, contact us to speak with a family law attorney.