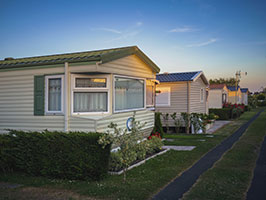 Landlord-Tenant Matters
Icard Merrill's mobile home and manufactured housing law attorneys provide a broad range of landlord-tenant services, and are highly experienced in all areas of lease transactions, including negotiation, preparation, and review of lease documentation. To ensure comprehensive representation, our firm's mobile home and manufactured housing attorneys collaborate with our business and commercial law attorneys to structure leases in connection with the purchase and sale of a business or other mergers and acquisitions. We also provide knowledgeable representation in the handling and litigation of eviction proceedings, default issues, and a full scope of other legal disputes arising from the landlord tenant relationship, including:
Ejectment Proceedings
Eviction Proceedings
Lease Disputes
Non-Compliance and Default Disputes
Non-Payment Disputes
Security Deposit Disputes
If you are in need of experienced representation in the handling of landlord-tenant or leasing transactions or disputes, contact us to speak with an experienced mobile home and manufactured housing attorney.