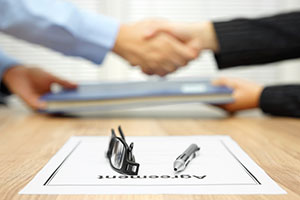 Insurance Coverage Disputes
Icard Merrill's insurance litigation practice focuses on seeking redress for clients whose insurance claims have been wrongfully denied. This representation begins with an experienced and knowledgeable evaluation of the coverage and nature of damages sustained. Utilizing their keen understanding of all areas of insurance property and casualty claims, ranging from personal injury, premises liability, homeowners and automobile insurance, to business interruption insurance, Icard Merrill's insurance trial attorneys work toward a successful resolution of these claims.
Extensive knowledge and experience regarding business aspects of insurance policies and claims adjustment, along with proficient litigation skills, allows our trial team to aggressively and effectively advocate on behalf of our insurance coverage clients, seeking just compensation for their losses.
If you've had a claim wrongfully denied by an insurance company, contact us to speak with an Icard Merrill civil litigator.
Litigation and Mediation Services