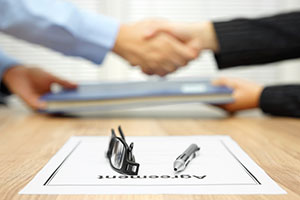 General Civil Litigation
Utilizing their extensive experience and drawing from their diverse backgrounds, Icard Merrill's accomplished attorneys have successfully litigated an expansive range of civil cases. We provide litigation services in virtually all areas of civil practice.
Our civil litigators prosecute and defend cases before state, federal, and administrative courts and collaborate closely with other attorneys in our firm to mobilize additional resources often required for complex litigation.
Our diversely talented trial attorneys carefully tailor their legal services to provide practical solutions for the varied and unique issues faced by our individual and business litigation clients. Although we strive to reach amicable resolutions in our civil litigation cases, when trial is the only option, Icard Merrill's litigators are prepared to provide the most aggressive trial representation possible.
Litigation and Mediation Services