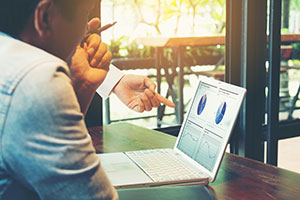 Financial Planning
An integral part of Icard Merrill's estate planning practice involves counseling clients regarding financial planning and wealth preservation. Everyone – regardless of the value of their assets – should consider some form of financial planning. Our highly capable estate planning attorneys discuss these important matters as an inherent component of the estate planning process, including revising IRA and retirement plan beneficiary designations, to ensure optimum benefit of current laws, reviewing assets to ensure proper title, and all related financial planning concerns.
Our firm's estate planning group is extremely knowledgeable and experienced in financial planning. Understanding that each client has specific financial and estate planning needs, Icard Merrill's attorneys take the time necessary to fully appreciate each client's current financial situation, as well as their goals for the future. It is this attention to detail which allows our estate planning attorneys to provide each client with a tailored financial plan to satisfy their current and projected objectives.
With countless years of experience, the attorneys at Icard Merrill have a long history of successfully assisting clients in and around Sarasota with all aspects of their estate and financial planning needs. From trust and probate administration to asset protection and wealth management, our estate planning group takes tremendous pride in bringing clients the peace of mind that comes with solid estate and financial planning.