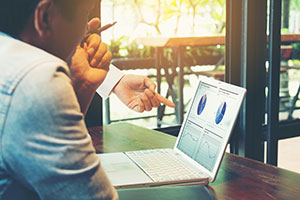 Probate
Probate is the process of passing the assets of a deceased person to his or her heirs, after the payment of creditors. During this process, the validity of wills and related documents is confirmed, the decedent's probate assets are identified and gathered, taxes, claims, and expenses are paid, and assets are passed to the probate estate beneficiaries.  Certain assets, often referred to as "non-probate assets" are not part of the probate process. These non-probate assets include property titled as "joint tenants with right of survivorship" and retirement accounts with designated beneficiaries.
At Icard Merrill, we represent personal representatives and beneficiaries in the Florida probate process.  Our highly experienced probate attorneys are knowledgeable of all applicable probate laws and rules, the full scope and nuances of probate proceedings, as well as the importance of proper probate estate administration.  We provide our clients with comprehensive advice and counsel them on each phase of the probate process, providing direction every step of the way.
For many clients, this process is a necessary part of the death of a loved one.  Understanding the emotional issues inherent in this process, Icard Merrill's probate attorneys are sensitive to our probate clients' desire to complete probate as quickly and efficiently as possible.  We compassionately and skillfully guide our clients through the process to ensure a timely and successful resolution.
To secure assistance with probate proceedings, contact us to speak with an experienced Florida estate planning attorney at Icard Merrill.