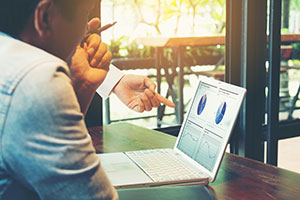 Charitable Planning
Icard Merrill's estate planning attorneys encourage and advise clients regarding charitable giving. Advising clients in charitable estate planning matters requires a unique combination of technical knowledge of estate and tax law, along with an appreciation of charitable objectives.  We assist our estate planning clients to design and implement the best strategy to meet these goals. Along with the personal benefits intrinsic to charitable donations, most gifts provide a charitable income tax deduction, while others result in capital gain tax savings or increased income.
Since there are several different methods to make charitable gifts, including charitable remainder trusts, charitable gift annuities, charitable lead trusts, private foundations, and donor advised trusts, Icard Merrill's Florida estate planning attorneys advise clients on the income, gift, and estate tax consequences of each method.  Our attorneys also have extensive experience in the establishment of private and publicly supported charitable organizations.
Charitable Lead Trusts
A charitable lead trust allows individuals to transfer ownership of assets to a trust during their lifetime or after their death and create an income stream to a public charity or private foundation for a specified number of years. Upon the expiration of that time, the remaining interest transfers to the beneficiaries, usually free of estate and gift taxes.
Charitable Remainder Trusts
Charitable remainder trusts are a prevalent method of planned giving. Such a trust allows an individual to convert a highly appreciated asset into lifetime income. While assisting a charitable organization, it simultaneously reduces income and estate taxes and does not generate capital gains tax when the asset is sold.
Private Charitable Foundations
A private charitable foundation is a non-profit organizing having a principal fund and managed by trustees for social, educational, charitable, or religious activities serving the common welfare. Foundations offer a substantial amount of control in determining how funds are utilized, and may legally make grants to other non-profit organizations. Contributions to private charitable foundations are deductible for federal gift and estate tax purposes.
Contact us to speak with a knowledgeable Icard Merrill estate planning attorney and find out which strategy is best suited to satisfy your objectives.