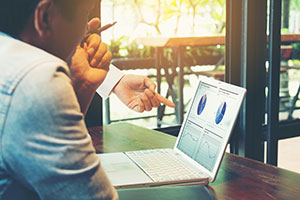 Wills and Trusts
Wills and trusts are the foundation of estate plans. These estate planning tools dictate the transfer of a person's belongings and property upon death.  At Icard Merrill, our highly regarded estate planning attorneys counsel our clients on the legal techniques which best meets their particular needs – given factors such as marital and family status, circumstances, and tax implications of estate assets.
Wills
A "last will and testament" is a written document providing direction for the distribution of a person's assets upon death.  In the absence of a will, the state of Florida directs the manner in which estate assets are distributed.  The existence of a properly executed will ensures that a person's  assets are distributed as desired rather than under the mandates of state intestacy laws.
Icard Merrill's highly experienced estate planning attorneys work closely with clients to define their goals and desires and design a will which satisfies these objectives, as well as all substantive and procedural legal requirements under Florida law.
Trusts
A trust is an entity where a trustee holds and manages property for the benefit of another. Trusts can be used to manage property during a person's life and avoid the delays associated with the probate process upon death. Oftentimes, trusts serve as beneficial estate planning tools since they can reduce estate taxes, protect assets from creditors, ensure proper investment and management of assets, and reduce income taxes under certain circumstances.  A trust can be revocable (where control is retained over the trust assets during one's lifetime) or irrevocable (where the maker relinquishes control over the assets once the trust is established).
At Icard Merrill, our skilled and knowledgeable estate planning attorneys are familiar with the full range of available trusts and provide effective counseling on which particular trusts may be best suited for their estate planning clients' needs.  While there are countless available trusts recognized under Florida law, some of the more prominent trusts include:
Domestic Asset Protection Trust
Dynasty Trust
Education Trust
Grantor Retained Annuity Trust
Life Insurance Trust
Living Trust
Special Needs Trust
Testamentary Trust
Our attorneys also represent trustees in fulfilling their fiduciary and administrative duties to the beneficiaries, and – in certain limited circumstances – serve as trustees for a select number of our clients.
To learn more about wills, trusts, and other estate planning tools and which strategies satisfy your estate planning concerns, contact us to speak with an experienced Icard Merrill estate planning attorney today.