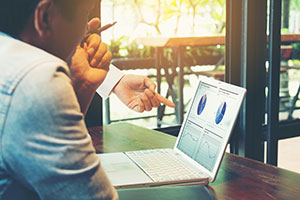 Estate and Trust Administration
The death of a loved one is an extremely challenging time for a family – both emotionally and legally.  The experienced estate and trust administration attorneys at Icard Merrill are available to assist clients with the legal challenges presented at this difficult time – including the administration of the decedent's estate.
This process can involve the probate of a will, added administration of a revocable trust, the collection of insurance proceeds, and title transfer on financial accounts and real property.  Tax issues and distribution of assets held in pension and profit sharing plans are other concerns at this time.
Icard Merrill accomplished attorneys assist clients with all of these legal needs, providing comprehensive estate and trust administration services, including notice to trust beneficiaries, trust accounting, and trust inventory assessments.  Although coping with the death of a family member is never easy, our compassionate and experienced attorneys make every effort to alleviate the legal worries facing our clients, making the estate and trust administration process as stress free as possible.
To learn more about the representation you'll receive from Icard Merrill's experienced estate and trust administration attorneys, contact us.